Hallway Access Control for Schools
Security gates are excellent tools for hallway access control at schools, offices, and many other buildings.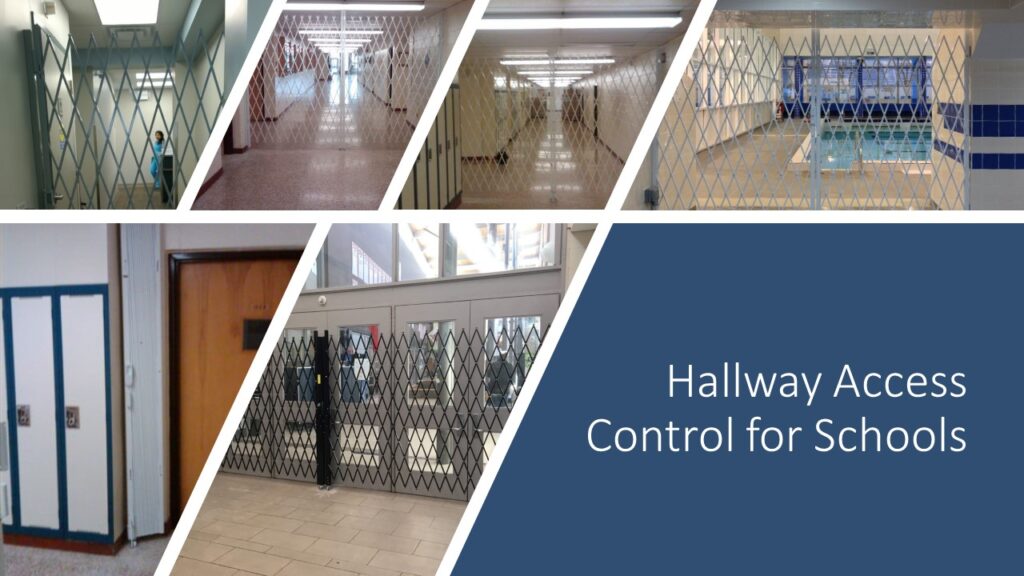 The Importance of Hallway Access Control
Access control is critical in nearly every property. No building wants to let strangers, visitors, or even invited guests wander around their location with free access to the entire facility. This is how crimes, accidents, and other negative situations happen.
Hallway access control is especially important in schools, as well as in offices and other similar properties. In these buildings, there are simply some locations that should be off-limits to most. For instance, in a school several areas may be used for public events, including the swimming pool, gymnasium, or auditorium. That means it's important that visitors can access these areas. However, you don't want to give them access to the entire school. Hallway access control is the solution.
One of the best ways to implement hallway access control is through the usage of physical security gates.
Why Physical Security Gates Work for Hallway Access Control
Physical security gates are an excellent tool because they place a barrier between the area you want to secure and the people you want to keep out. Surveillance cameras only capture footage, they don't physically stop intruders. They also do not act as a deterrent because people know that not only are most cameras not being watched 24/7, but they can also be fooled by hoods, scarves, sunglasses, and other methods of concealing your identity.
Alarm systems have similar problems. They simply alert you of a crime in progress, but they don't stop the crime itself from happening.
Security gates keep criminals and unwanted visitors out.
Hallway gate systems come in a number of different sizes and configurations. They can easily be folded out of the way to allow access as needed, but gates can quickly be locked into place when they're required. Since they work in such a simple manner, your staff won't have any issues using them and keeping your building secure.
If you use mobile security gates for access control, you can easily move them to different locations within the property, creating a flexible security set-up that can adapt to different situations.
Uses for Hallway Access Control Gates
There are many reasons why properties require hallway access control gates. As mentioned, schools can use them to block access to classroom areas while still giving visitors the ability to enter other areas of the property. In an office, gates can prevent visitors from entering sensitive areas such as clean rooms, research and development areas, stock rooms, server rooms, and other such locations. Hospitals often use hallway access control gates to close wings that aren't being used or to restrict access to patient areas.
Using gates to close off areas that aren't being used is also a big reason why arenas, office complexes, shopping malls, airports, and other large facilities use security gates. These properties often have security needs that change frequently throughout the day, so a system that can easily be adapted and changed is crucial. Physical security gates provide the right mix of security and flexibility.
Click to download our New 2019 Brochure