There are many different reasons why you would want to restrict access at a property. You may wish to keep the public out of a staging area that is meant for staff only. You may wish to close down certain areas of a property while keeping other regions open. You may have security concerns and need to screen anyone who enters a specific part of your building. These concerns are all magnified in large structures such as airports, arenas, shopping malls, and special events. Xpanda has unlimited access control solutions, that are designed to help your particular situation.
---
---
Why Choose Xpanda?
At Xpanda, we know that storefront security isn't just about producing scissor gates that keep your business protected – it's also about helping our customers to find the right affordable and easy-to-use solution for their situation.
All of our scissor gates are tubular and powder coated white, black, gray or safety yellow. Please contact us for more information.
Feel free to scroll through the individual product pages to see larger photos and detailed specifications. Or, if you'd like personalized help from one of our consultants at no cost or obligation, call the Xpanda team now at 800-835-0214 to learn more about our security products, applications, fast delivery throughout North America, and professional security gate installation services.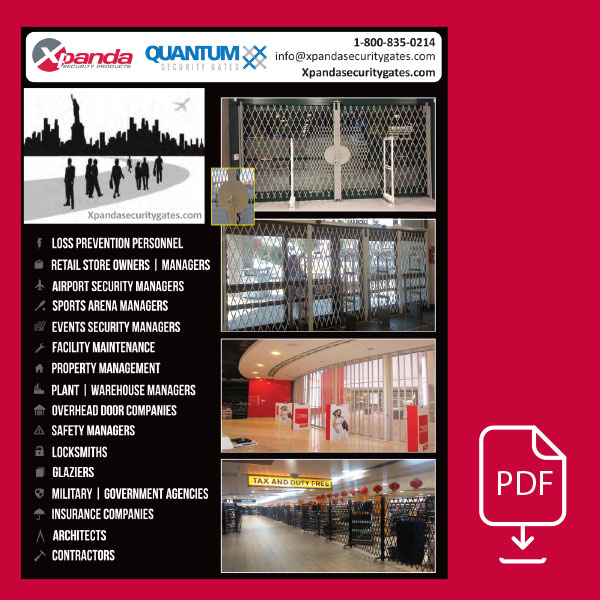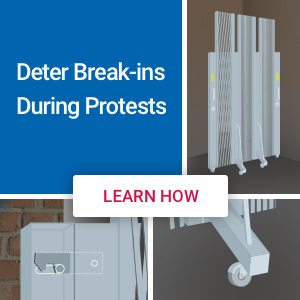 Improving Your Security Mindset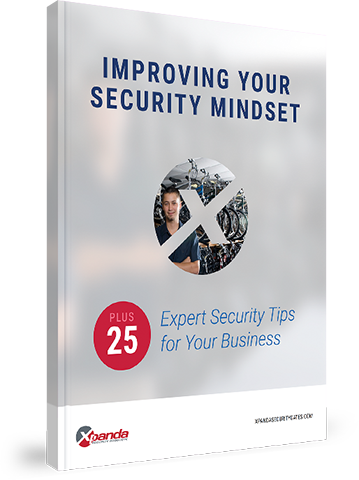 Get our free guide to facing the everyday challenges of ensuring your business' security, plus 25 expert tips that you can implement fast.