Inventory Access Control Tips
How to using racking security gates and other physical security tools for inventory access control. Reduce loss and theft with physical protection.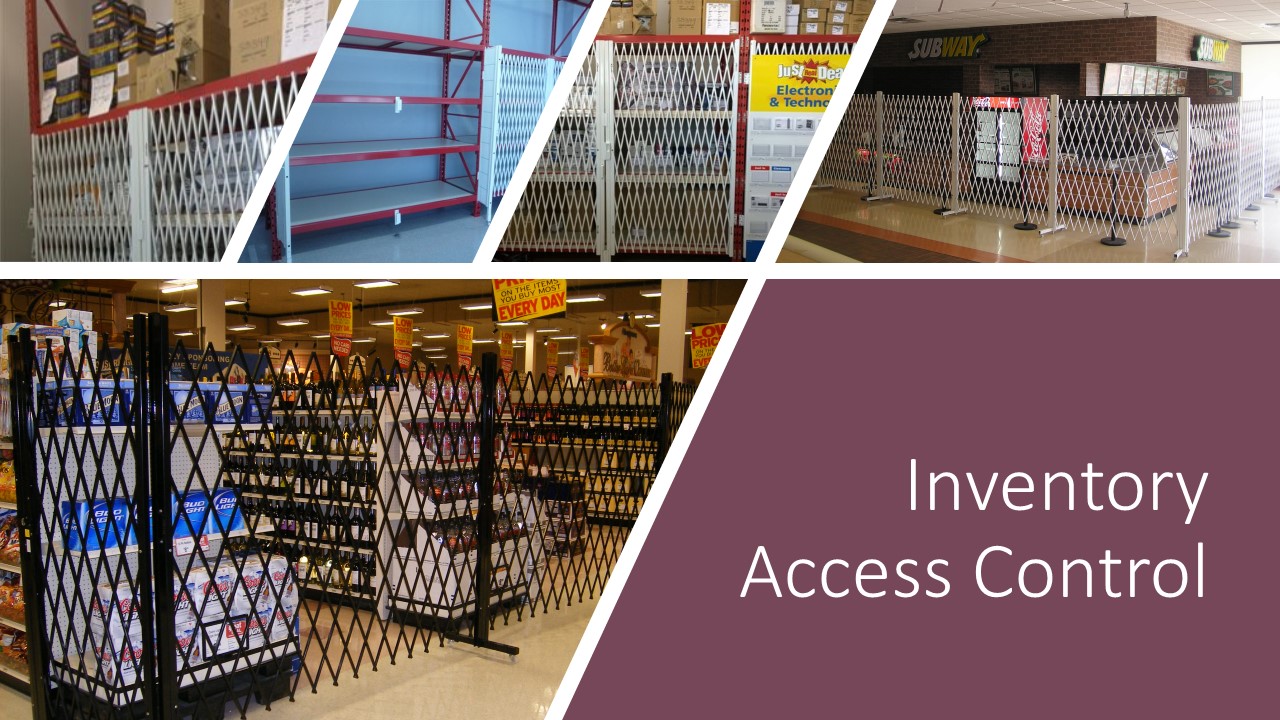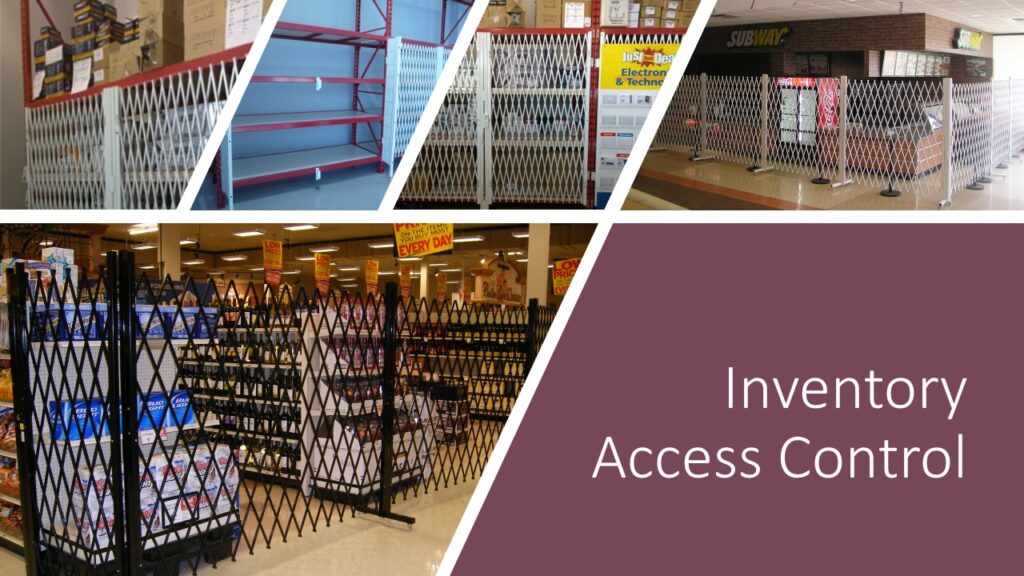 Securing Your Assets: Inventory Access Control
No matter what type of business you run, inventory access control is important. Valuable assets need to be protected from criminals and using the right methods to accomplish this is critical. Whether you're storing your inventory in cabinets inside your retail storefront, in a stock room inside your main building, or in a warehouse, it's important that you take steps to make sure these items are secure.
Access control is vital in all situations. The fewer people who have access to an area, the lower the likelihood of a crime taking place.
Here are some inventory access control tips that will help you secure your business assets.
Racking Security
It can be very tough to secure inventory that is stored in a warehouse, especially when it's located on pallet racks. These racks are typically open, and they need to be accessed by warehouse staff as necessary, so the racks must remain accessible to authorized persons.
Racking security gates can be attached to existing racks, making them one of the most convenient and effective ways to protect inventory as well as sensitive or potentially dangerous materials. Retail and warehouse racking gates provide physical protection while still making it possible to see everything stored on the racks. This makes doing inventory and finding products simple without sacrificing security. They can quickly be unlocked to access products but they keep valuables off limited to anyone who does not have a key.
Xpanda Gates are made from strong tubular steel and can expand to fit nearly any area. They're durable and require little maintenance (and know monthly fees like many security cameras and alarm systems). This makes them an incredibly powerful tool for reducing theft and loss.
Mobile Security Gates
Mobile security gates are another option for inventory access control. These gates can be locked into place to secure aisles, shelves, or entire sections of a property. They can easily be moved and locked as necessary, allowing them to adapt to changing security conditions. Multiple gates can even be connected together to secure large areas. This makes them ideal for nearly any property.
Securing Stock Rooms and Supply Rooms
If your retail store secures inventory in an office or supply room, physical security gates can be beneficial here as well. Not only can they be locked into place in front of shelves or at the ends of aisles to restrict access, but they can be placed in doorways as well. This provides ventilation to the room (unlike using locked door) and allows people to visually check the room before entering, which can speed up the process.
Locked Cabinets and Secure Shelves
Valuable inventory inside a retail store also requires protection. For example, electronics stores, pharmacies, gun shops, liquor stores, and many other retailers are common targets for shoplifters and other criminals. By keeping inventory inside locked cabinets or on shelves protected by security gates, you protect commonly stolen items from being slipped into bags or pockets by sneaky shoplifters.
Inventory access control is crucial and, by using physical security, you can reduce loss and keep your valuable assets safe.
Click to download our New 2019 Brochure