Xpanda aluminum folding curtains are the perfect way to balance visibility and security, especially in high-traffic retail areas. They offer the best in storefront protection, allowing customers to see through the curtain to the other side while simultaneously restricting access.
Folding curtains act as a visible barrier and effective crime deterrent without distracting from the appearance of your property or storefront. And they can be quickly and easily folded back, allowing unobstructed access to your property during business hours. That makes them an excellent security choice for a wide variety of businesses, locations, and applications.
Let Xpanda Help Secure Your Business
At Xpanda, our mission is to provide customers with the best in durable, reliable, and affordable storefront security products. If you have questions about what we offer, contact us today to speak with one of our knowledgeable team members and find out which products are right for you. We ship and install across the U.S.A, Canada, and Mexico and offer a two-year warranty.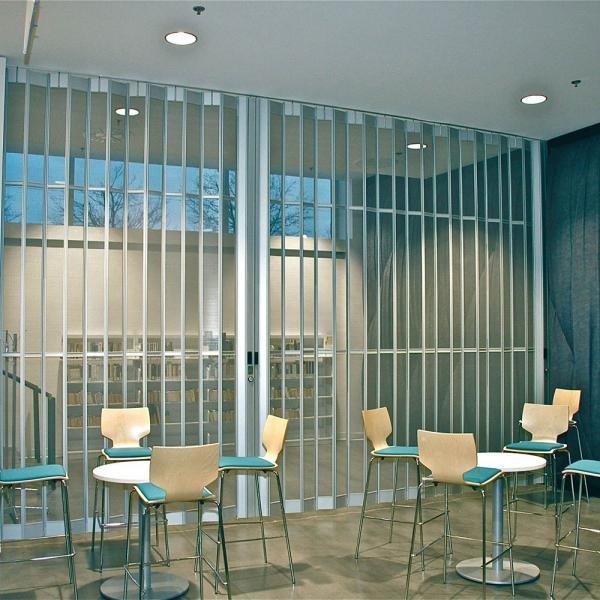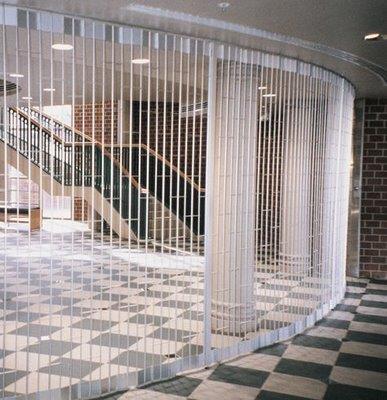 Advantages of Folding Security Curtains
Constructed from aircraft-grade aluminum, our folding curtains are lightweight, durable, and incredibly easy to operate. Their versatility means they can be used effectively in virtually any setting, from retail stores and restaurants to offices and warehouses (and most types of businesses in between).
Aluminum folding curtains can be especially valuable to businesses that want maximum security to prevent break-ins while maintaining an upscale appearance during business hours.
Folding Security Curtain Dimensions and Details
Here are a few things you might want to know about Xpanda aluminum curtains:
The curtains employ a 4" by 1/16"-thick aluminum extruded horizontal panel across the top and bottom of the unit for stability
There are 5/16" vertical rods at 3" centers linked by bars, plates, etc., depending on the style chosen
Panels are 6" wide, and can be solid, link-style, checkerboard, punched, glass, or polycarbonate
Our aluminum folding curtains normally come in anodized aluminum finish, but standard select colors can be chosen
Each product is equipped with a standard hook bolt that locks at the lead edge, interim lock posts not exceeding 6' spacing and stainless floor sockets
Overhead tracks are extruded aluminum 6351 tempered T6 in a 1 15/16" by 1 9/16" profile
Stacking is approximately 2" per linear foot, and weights range from 1.5 to 2.4 lbs/sq. ft.
A hurricane accordion (side-to-side) folding curtain is also available for exterior mounting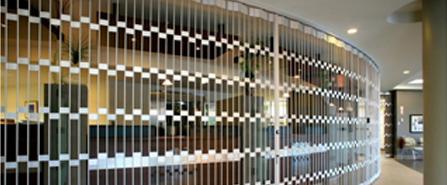 Need to know more about our folding aluminum security curtains, or want to ask a question? Contact us today and let a member of our team help you find the Xpanda security product that's right for your business.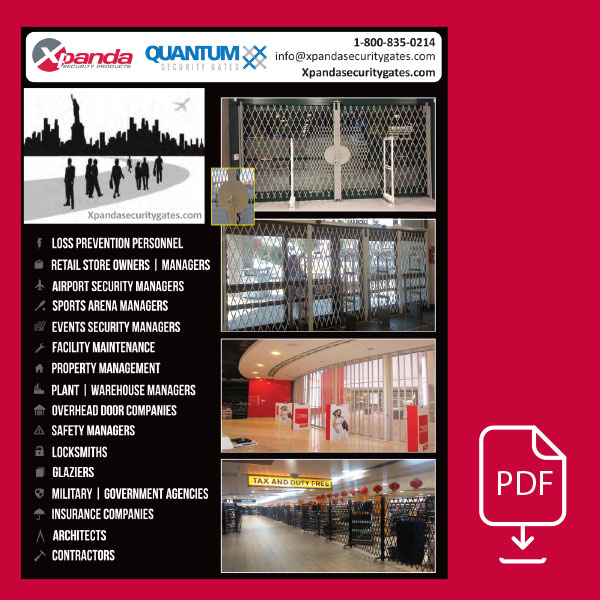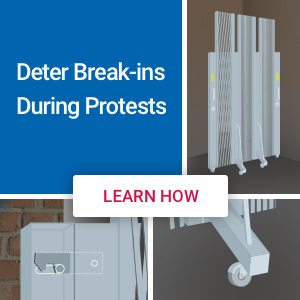 Improving Your Security Mindset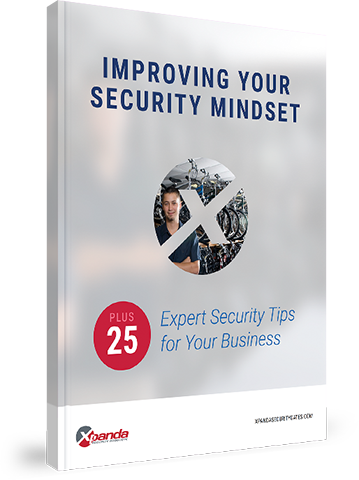 Get our free guide to facing the everyday challenges of ensuring your business' security, plus 25 expert tips that you can implement fast.