Xpanda Security Products
Security when you need it!…..
..Gone when you Don't .
Protect Your Business
Get 25 tips you can use right now to make your retail business more secure in our free storefront security guide.
See our security gates brochure
Xpanda security gates are designed to deter thieves, provide storefront security, lower insurance payments, and keep your business as safe as it can be. Our high-quality, powder-coated, unique tubular steel scissor-style gates make it easy for you to open or close your storefront – or a portion of it – in seconds.
We've been helping businesses and shopping centers to find, ship, and install security gates since 1995. Let us make your location more secure with:
Modernized foldaway unique tubular steel gates
Rolldown shutters and grilles
Top track-mounted aluminum partitions
Heavy-duty double-diamond scissor-style gates
Stock powder-coated-finish diamond gates (with color options available)
Quick delivery is available anywhere in North America, and professional installation teams are ready to help. If you're not sure what kind of security gate you need, or just want more information, call our friendly and helpful team now at 800-835-0214.
A Storefront Security Solution for Every Business or Location
Xpanda products can be used to secure retail locations, protect warehouse shipping doors, and prevent accidental slips and falls. Mobile gates can be used to cordon off inventory or provide access control. With more than 16,000 successful installations across the United States, Canada, and Mexico, we have helped secure clients with retail storefronts, real estate offices, construction sites, material handling facilities, and property management groups… to name just a few.
Easy to use Xpanda security gates
Businesses and organizations of all sizes turn to us again and again because we don't just have the industry's best security gates, we have the best people, too. With one phone call, you can get personalized advice to help you find the right security solution at the right price.
We have security gate consultants standing by, ready to answer your questions or arrange for quick delivery and installation of your new security gates.
Your business is important to us, and we'll ensure your satisfaction with our product by including a two-year warranty on all coast-to-coast installations.
Thank you again for your interest, and we look forward to discussing the best ways to safeguard your business.
Call Xpanda now at 800-835-0214 to learn more!
Subscribe to receive our informative Blogs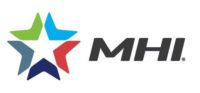 Recent Posts
---
---