Retail stores are needing the restrict access to their aisle during certain hours or days of the week, for reasons such as; undisturbed inventory, a barrier during loading – changing shelf merchandise, or if items are required by law not to be sold during certain days or operating hours. Often customers do not understand the restriction and will make efforts to pass by any simple barriers, this is where a proper height and easy to use lockable barrier is needed. See our photo page on supermarket aisle access control.
Why Choose Xpanda Security Gates?
Xpanda uses the highest of quality when it comes to security gates. For over thirty years, we have lead the storefront protection industry with our tubular powder coated steel security gates. We can ship and install anywhere across the U.S.A., Canada, and Mexico and proudly offer a two-year warranty. Xpanda customizes each gate to work with your particular retail set-up.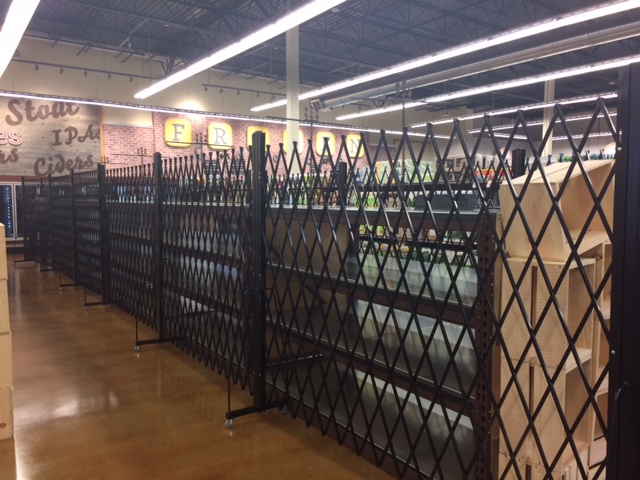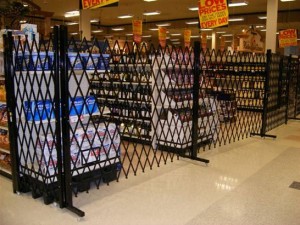 Restricting Access to aisles
Protecting and restricting access to the aisles with single or bi-parting powder coated tubular steel security gates, makes them readily available when you need them. they can also be hidden, stowed behind the end cap the leading edges can easily be pulled out to meet in the middle and lock with our Slam lock or mortise cylinder locking post.
If permanent mounted security gates will not work for your application, Xpanda has an alternative solution using a portable mobile system, that can easily be rolled from the storage room when needed and protect the access to the aisles when needed. These system can be set up in virtually any configuration, various stock heights and unlimited lengths to meet your needs. Speak to one of our specialist and discuss the access control needs and our solutions.
Xpanda Security gates have the unique ability to be installed to shelving or on our completely mobile security gate systems.
See how our permanent mounted gates work
Aisle access control gates
Mobile portable aisle access control barriers
A mobile – portable access control solution is ideal when a permanent solution is not possible. Contact us to discuss your specific requirements and our team will help you find a cost effective solution to your access control and security needs. Our modular easy to use system can be broken down in sections to reduce length of train making it easy to use. The system can be set up for a straight run, curved radius and even at 90 degree returns, lengths are limitless and heights are available up to 98″ high. All our products are powder coated finished in four available colors White, Gray, Black or Safety Yellow.
Although we have shipped and installed our mobile aisle security gates all across the USA, Canada, and Mexico, this system proves its popularity in Wisconsin and Chicago. Wisconsin has special laws on restricting the sale of alcohol and our movable security bars have been a perfect solution to help retail stores keep their inventory secured.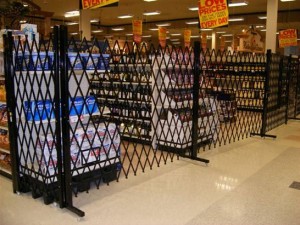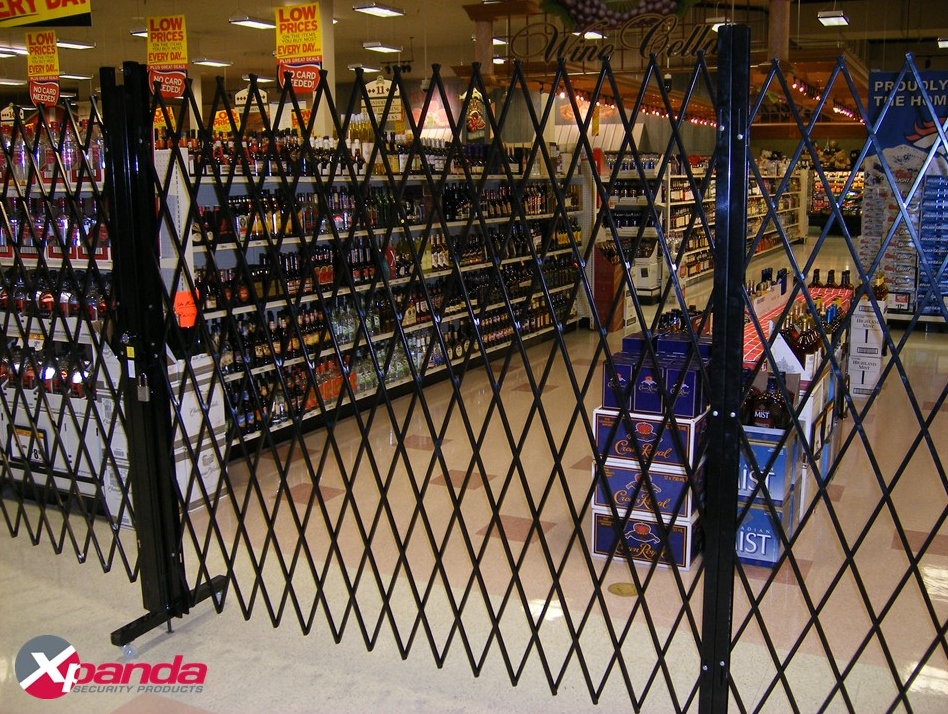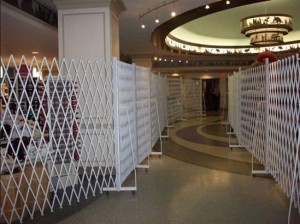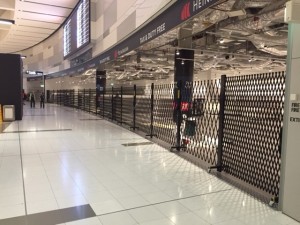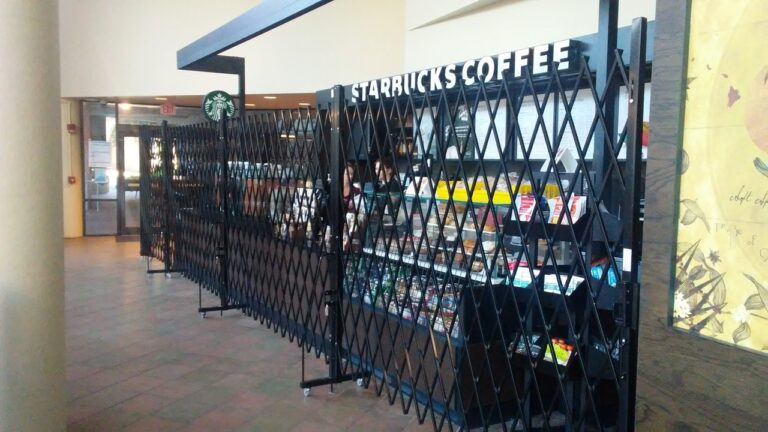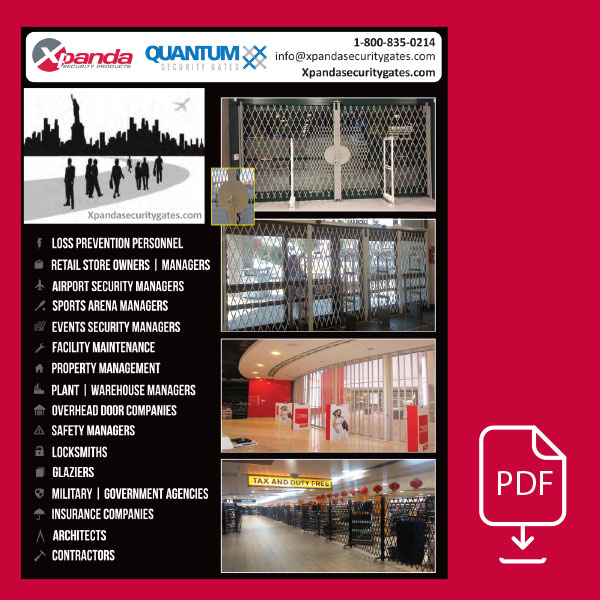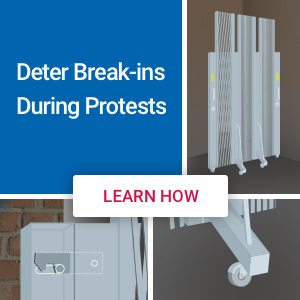 Improving Your Security Mindset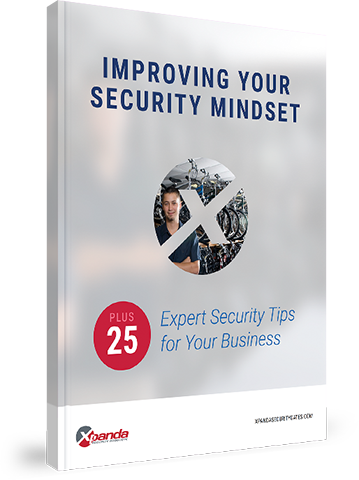 Get our free guide to facing the everyday challenges of ensuring your business' security, plus 25 expert tips that you can implement fast.