Retail Security Shutters, Commercial Roll Down Security Shutters, Roll Down Grills, and More
Quantum and Xpanda Security Gates have years of experience in providing high quality physical protection to businesses across North America. We can supply and install durable and effective aluminum and steel roll grills and shutters to secure your business against intruders, high impact winds or hurricanes, civil disturbances, and other potential dangers.
We offer solutions for both interior and exterior security gates with options for storefronts, pharmacies, cannabis dispensaries, cellular stores, gas stations, convenience retailers, and more. We also provide warehouse gates to keep shipping doors and other entrances secure. You can trust the quality provided by Xpanda Security Gates.
A security grill works because it creates a physical barrier. This makes it significantly more effective against break-and-enter situations and smash and grab robberies. Plus, commercial security grills will also protect your business from other potential physical damage, such as storms and natural disasters. We offer high wind and hurricane rated units, in aluminium solid slat profiles, designed to protect your window glass and assets from storms and natural disasters.
Trust a high-quality security gate to not only protect your property, but to deter criminals from considering your business to be a target. Physical security can help keep criminals away. They'd rather strike an easier target.
Trust Xpanda Security Gates
At Xpanda, we pride ourselves on being security gate experts. Whether you're looking for commercial security gates, warehouse gates, or other physical security tools, we are the right choice. With years of experience and a solid track record of providing high quality products, installed by talented installers, we are the trusted choice of businesses across the continent.
Whatever your physical security needs may be, you can trust Xpanda Security Gates.
Security Shutters
Security shutters are an excellent way to protect storefronts, pharmacies, retail counters, product displays, storage rooms, service doors, and much more.
Our shutters can be solid slat, punched, or rod and link style and can go from ceiling to floor or countertop to provide comprehensive protection for your property.
The barrel/gearing usually goes in the ceiling out of view, but for exterior applications and retro-fit interior ones, we can add decorative and protective hood covers.
Garage door entrances are frequently not level and special bottom bars on a bias can accommodate the slanted floors.
Shutters and grills, depending on size and application can be operated manually or by electric motor. The units can be chain or crank operated if manual. Electric units can have chain or crank overrides for cases of power outages and even can have battery back-up. Electric operators include wall, key, or rocker switches and remote control key fobs.
In cases where there is no room but a definite need, man doors can be built in to the shutter.
Shutters and grills, by nature, need to custom fitted but can be budget-estimated by simply supplying us with a few pictures of the opening and some rough dimensions. Our experienced team can work with you to provide you with an estimate.
For small goods industries such as cannabis, guns, and cell phone stores, tampor-style locking cabinets are becoming a popular option for keeping businesses safe. These businesses are common targets for criminals, so it's critical to protect them.
Also, we offer insect screen and stainless steel units for the food industry.
We pride ourselves and providing an extensive variety of strong and durable security gate options for businesses in nearly every industry. If you want to keep criminals away from your property and protect your company from damage and loss, choose the professionals at Xpanda.
The Xpanda Difference
At Xpanda, we have dedicated ourselves to offering high quality security gates, shutters, warehouse gates, and other physical security tools. Not only are we security gate experts that provide durable and reliable products, but we also deliver our gates quickly, make sure they're easy to use, and provide the industry's strongest support.
We have more than two decades of experience in securing properties, preventing break ins, and keeping companies safe. We have proudly served more than 16,000 customers in Canada, the United States, and Mexico, working with small businesses, large corporations, and everyone in between.
Our experienced network of installers covers nearly every major metropolitan area in the continent, plus several other smaller regions and communities. They have the skill and knowledge needed to properly install your security gates, ensuring that they function properly to keep your business safe right away. We also offer fast shipping throughout North America, and our security consultants are available to answer questions and provide assistance promptly and with no obligation.
To speak with a member of our team and find out what the best security gate solution for your business may be, please do not hesitate to contact us today. We will be more than happy to hear from you and help you in any way we can.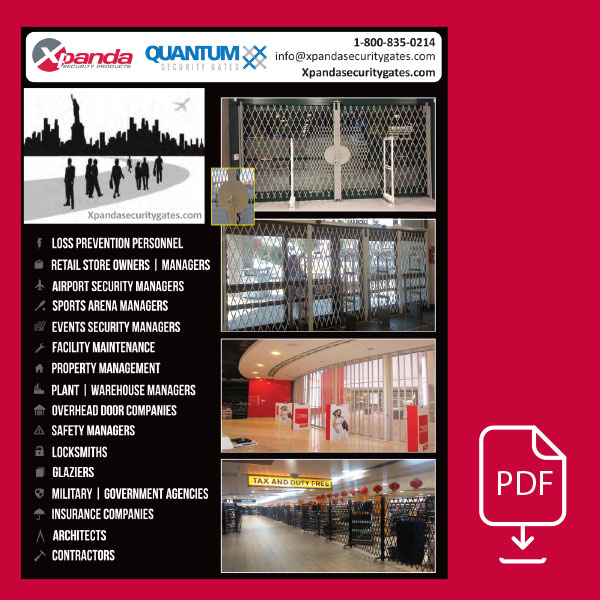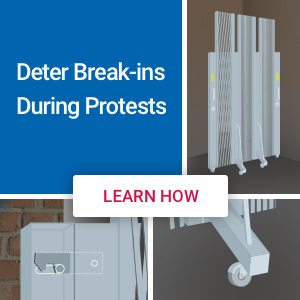 Improving Your Security Mindset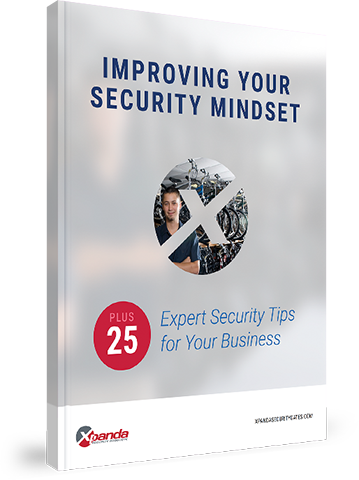 Get our free guide to facing the everyday challenges of ensuring your business' security, plus 25 expert tips that you can implement fast.