Xpanda safety barriers are made of tubular steel with a diamond pattern. The gates systems are retractable and mounted to mobile trolley systems. With available heights up to 98", these barrier systems make it ideal to protect dangerous areas from potential hazards. From open pits, elevated structures, to moving machinery, Xpanda safety systems can be set up in any configuration, with no length limitations. Restricting access to machinery or sensitive areas is made simple. These easy to maneuver, portable safety barrier systems will allow full access to machinery when needed but restricts access when you need it most. See photos of industrial mobile barriers.
Why Choose Xpanda Mobile Access Control?
Xpanda has been a North American leader in security gates and physical security for over 30 years. Our high quality, durable products and our attention and focus on customer service excellence make us the right choice to protect your warehouse. We will work with you to improve the level of security at your warehouse and keep your merchandise safe and secure. For more information on any of our products or for a free no obligation quote, please contact us today.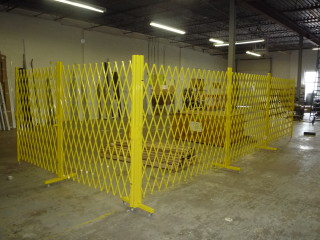 Mobile Safety Barriers for Where You Need Them
Portable safety barriers can be used for many applications, in manufacturing, warehousing for permanent or temporary safety and access control solutions. Helping prevent accidental falls, or preventing injury from moving machinery.
The benefit of our barriers are that they easily roll and lock where and when you need it.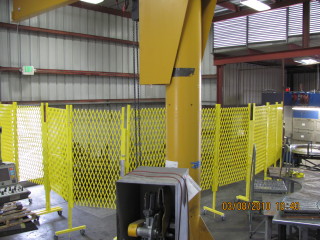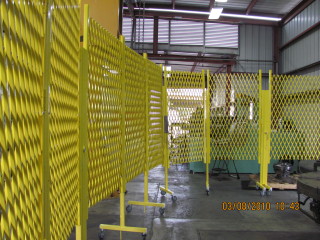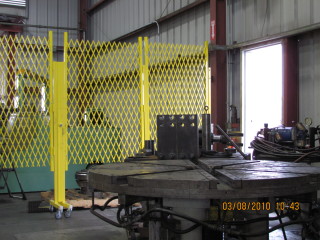 Use a Mobile Industrial Safety Barrier to protect:
Robotic arms
Large machinery
Coiling machines
Conveyor belt systems
Open pits or lifts
Jobs in progress
Designated areas
Or access control for security and safety reasons.
Make sure you're taking the right safety precautions for your situation.
Wondering whether a mobile safety barrier is the right solution for your business? The answers you need are just a phone call away – contact us now and let us explain your different safety barrier options complete with the best applications and delivery times.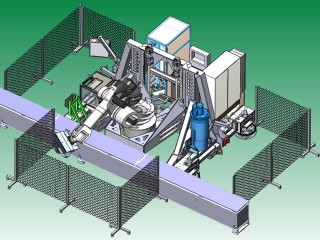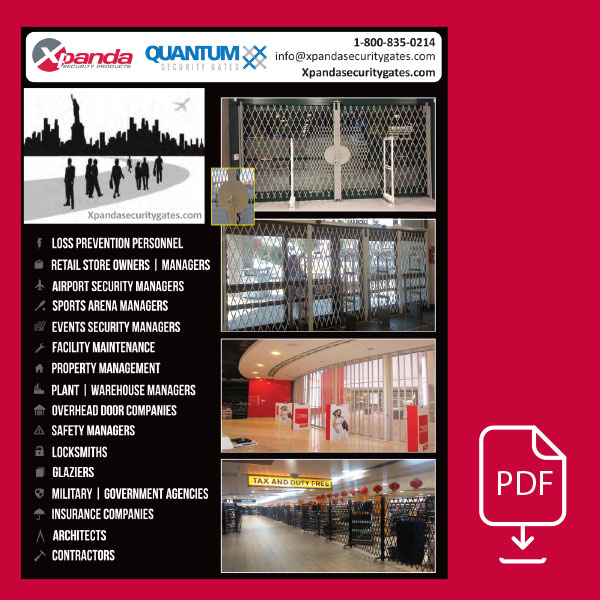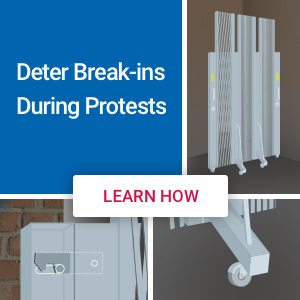 Improving Your Security Mindset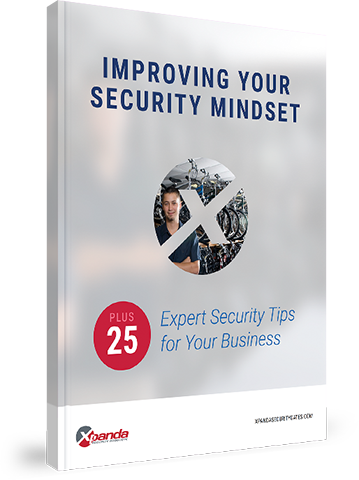 Get our free guide to facing the everyday challenges of ensuring your business' security, plus 25 expert tips that you can implement fast.