Why Do Criminals Target Retail Stores
How a Criminal Sees your Retail Store
When you set up your retail store, you likely did so with your potential customers in mind. You likely set up your store with a focus on how it looks to your customers and how it functions for those browsing your store. You may have even set it up with your staff in mind and attempted to make it easier or more functional for those who work there.
But have you ever thought about how criminals see your retail store?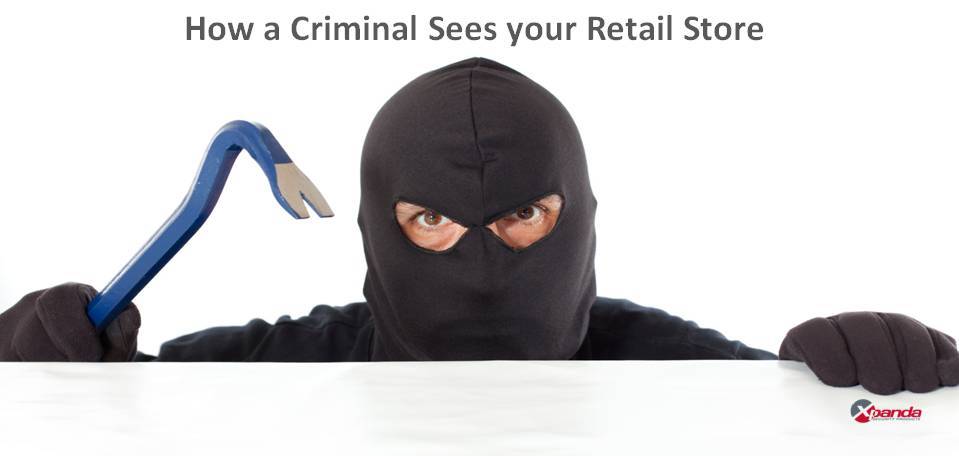 Unfortunately, criminals look at retail stores in a similar way to potential customers, just with more criminal intentions. They check out stores in a neighborhood and choose the ones that look the most appealing to them. What makes a store appealing to criminals are often the ones that are the easiest to break into or the stores where the largest number of valuables can be stolen. Items that are easy to sell on the black market.
This is why an important part of retail store security is ensuring that your property does not look appealing to criminals.
What Criminals Look for in a Retail Store
One of the main things that criminals look for are security flaws. They want to strike a building where the side door doesn't close properly, where the windows are always unlocked or where there is a dark alley nearby to hide. For this reason, it is incredibly crucial that you take a look at your property, examine it from all angles and take appropriate steps to eliminate any security flaws. This could mean making repairs to your property. It could mean installing lighting. It could also mean adding additional security.
Criminals look for properties that are not adequately protected. When they see a property that doesn't have an alarm system or security gates, they know that it will be much easier to break into this property. A criminal isn't looking for a challenge. He or she wants to get in and out of your store as quickly as possible. Layering different security tools and ensuring that you have physical security tools such as security gates installed make your property less attractive to criminals and keep your retail store safer.
Criminals also want to strike locations where they can get a lot of expensive items very quickly. They often target retail stores that sell small yet high-value items such as jewelry, medicine, mobile phones and other small electronics. If your store sells such items, you'll want to keep them out of sight and locked in a secure location.
It is a good idea to keep these valuables locked behind security gates or in secure cabinets. Not only does this make them significantly more difficult to gain access to during a smash and grab robbery, but doing so will also reduce shoplifting.
By looking at your retail store through the eyes of a criminal, you can reduce the likelihood that your property will become a target and protect yourself from serious loss even if a criminal does decide to attempt a break-in.
Click to download our New 2019 Brochure