The unique Mortised Cylinder Locking Post system Xpanda uses provides the dual benefit of strength and convenience. Not only is this lock extremely secure, but it can very likely be configured to match your current doors and gates.
That means, regardless of the current configuration of your locks and keys, your new Xpanda storefront security won't require a new set of keys. Our locks can even be configured to match any combination of cylinder/unturned/blank plate systems.
For maximum protection, we'll even employ a male/female channel that hides the lock latch and resists pry bar entry, taking away the vulnerable full-length space that's often created by lesser door locks.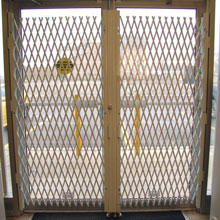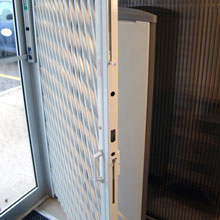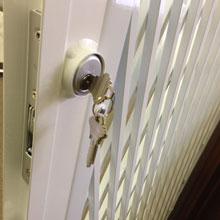 How Lock Post Installation Works
Before trying to install any lock post, please see our basic gate install instructions. Lock posts should be installed prior to the wheel being attached, although you can ignore the "Slam Lock" and "U bracket" installation processes.
If you have a single-door setup, the wheel can actually be attached inside the channel, making it possible to wrap around under the gate itself. Then, you attach it to the gate and the female receiver to a frame or post as required.
Please note there may be an aluminum bullet-shaped locator pin just below the lock mechanism, which assists in guiding the lock halves together. Also note there are holes in all parts to allow for "blind" screw insertion (either type of screw will work).
Have questions about installing a lock post? Feel free to contact us for step-by-step guidance.
Pinned Lock Posts for Double-Door Setups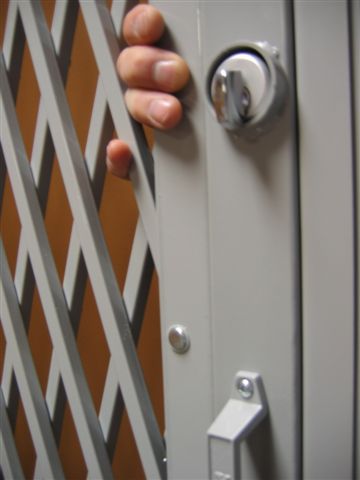 In instances where a pair of gates is going to be used for double doors, Xpanda will supply a lock post that has an upper and lower stabilizing rod on the female receiver post side.
These rods go into a floor socket, which is supplied with your security gates. Drill them in using a 3/4" masonry bit, paying attention to place the upper rod into a supplied aluminum plate that may need to be trimmed once its position has been determined.
The wheels for the gates cannot be installed in the channel or on the receiver post, but must be screwed to the face of the gates (on the side facing the store), not on the lock post!
Make Your Locks Even More Convenient
Xpanda recommends having your locksmith key our gate cylinder to your existing front door key for maximum convenience.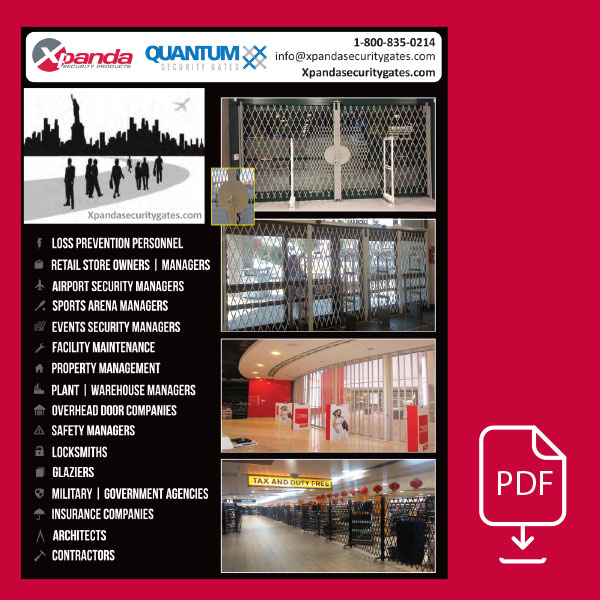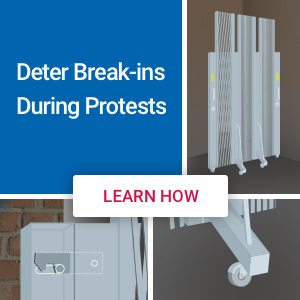 Improving Your Security Mindset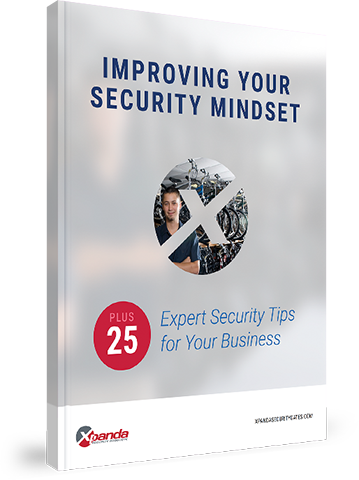 Get our free guide to facing the everyday challenges of ensuring your business' security, plus 25 expert tips that you can implement fast.