Foldaway hallway security gates let you block off parts of the building in a facility, protect against unwanted intruders, or mark certain areas as "off-limits" while still allowing employees and visitors access to permitted sections. Hallway gates are convenient, too, and can be folded away for storage quickly and easily. When it comes to easy, effective, and affordable security gates for an office, warehouse, retail establishment, or other commercial property, the Xpanda selection of foldaway steel security gates can't be beat. See our hallway security gates photo gallery.
Why Choose Xpanda Security Gates?
For over 30 years, Xpanda has been manufacturing, supplying, and installing security gates across North America. Our security gates are made of the highest quality tubular steel, are backed by a two-year warranty and come in four powder coated color options. Want to improve safety, security, and inventory control, but aren't sure where to start? Contact us today and let the Xpanda team explain your choices and help you find the option that's right for you.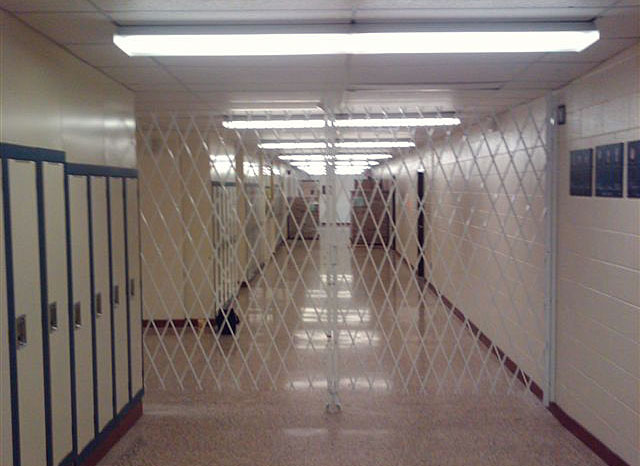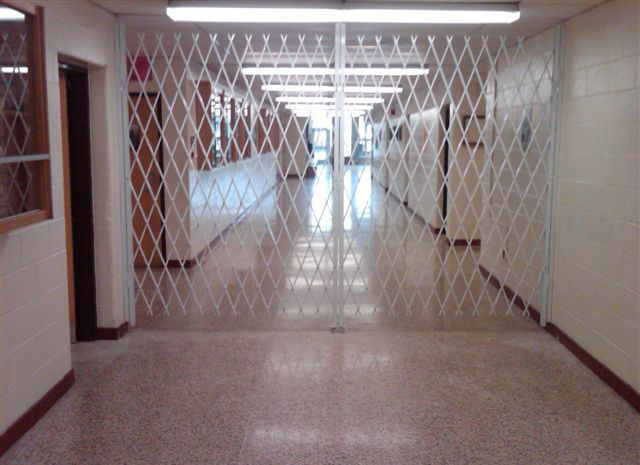 Block Off Restricted Areas with Ease
Our hallway gate systems come in a variety of sizes and configurations. What they all have in common, though, is the ability to provide a convenient way to restrict access exactly when and where it's needed. These strong and durable folding hallway security products are best used in settings where it's necessary to keep people out or away from a certain area without taking away visibility and airflow.
When they're not in use, our tubular steel retractable hallway security solutions fold out of the way easily. That makes it a snap to quickly restore access to an area, or store them out of sight when they aren't needed.
Our Retractable Security Gates Can Protect Large Surface Areas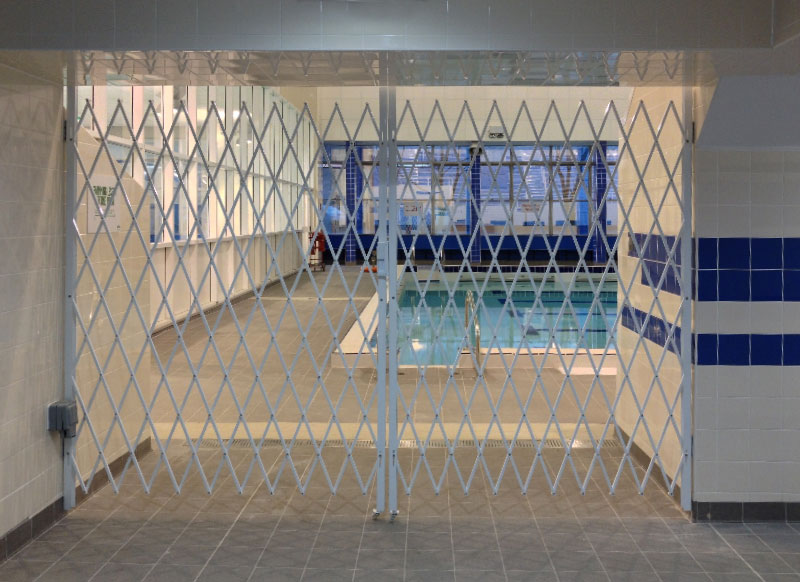 Xpanda hallway gates can be used in conjunction with one another for maximum coverage over wide areas. By joining these retractable steel gates together, you can quickly create large barriers in minutes. They even operate on a top track and roller bearings, so they're easy to move, combine, and position for maximum effectiveness.
Additionally, all Xpanda security products can be secured with our unique Slam Lock or with the 206 Locking Post that allows you to sync your existing keys with our barriers. For durability and a professional look, your gates come epoxy powder-coated in your choice of white, gray, black, or safety yellow.
If you need help choosing the right retractable security gate solution, contact us today. Our team of knowledgeable experts can explain your choices and help you find the product that's right for you.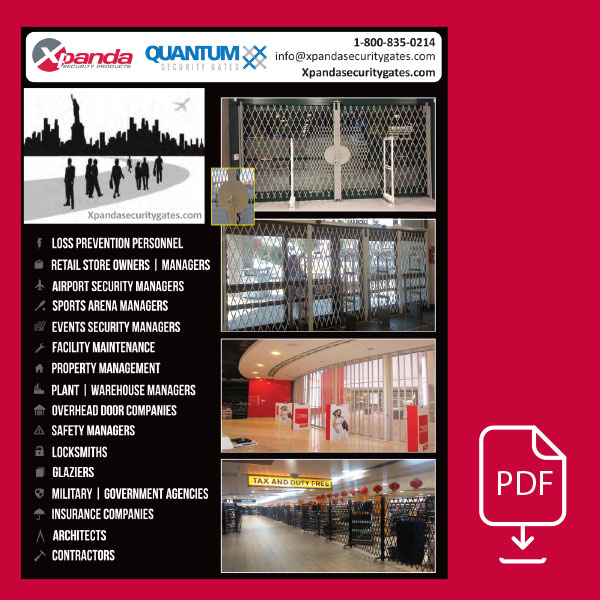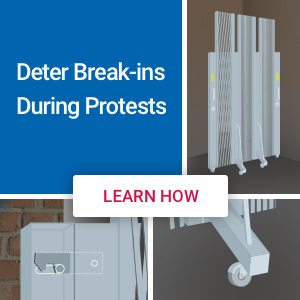 Improving Your Security Mindset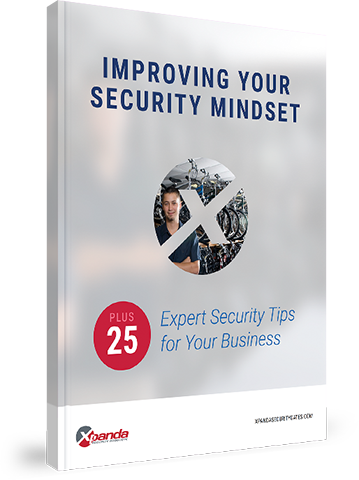 Get our free guide to facing the everyday challenges of ensuring your business' security, plus 25 expert tips that you can implement fast.