About Xpanda Security Products
---
Xpanda is a leader in the manufacture, supply, and installation of security gates and related products across North America.
About Us: Our mission is simple: to give you the very best protection for your retail storefront, warehouse, industrial facility, construction site, or institution. That means we don't just send you products that work, but deliver them quickly, make them easy to use, and back them up with the industry's strongest support.
Customers have been turning to us again and again for nearly two decades because we have a strong commitment to quality and cost-effectiveness. No matter how big or small your storefront is – and no matter how small or large your budget might be – we'll do our best to help you prevent break-ins and losses.
Xpanda has proudly served more than 16,000 customers throughout the United States, Canada, and Mexico, with a distribution and installation network that covers nearly every major metropolitan area and numerous smaller communities.
Why Choose Us?
The best storefront protection is effective, visible, affordable, and easy to use. At Xpanda, we work to ensure that everything we ship adheres to those standards so you can provide a visual deterrent to thieves while maintaining a visually appealing aesthetic for customers. In fact, most can be folded away to just 15% of their opening size in seconds.
In addition, we offer the very best in service, including:
A huge family of storefront security products, including scissor-style gates, aluminum curtains, and roll down shutters for any retail setting
Fast shipping throughout North America, including two-day service in many areas
A network of experienced installers who can make sure your security products work perfectly from the start
Experienced security consultants who are available by phone to answer questions and provide quotes with no obligation
And don't forget we have the very best products – all our folding tubular steel gates and window grilles come in a hard-shell, high-gloss baked epoxy coating that's made to last.
Which Xpanda security solution is right for your storefront, warehouse or manufacturing facility? Call us now at 800-835-0214 to speak with a consultant and hear about options for your needs and budget.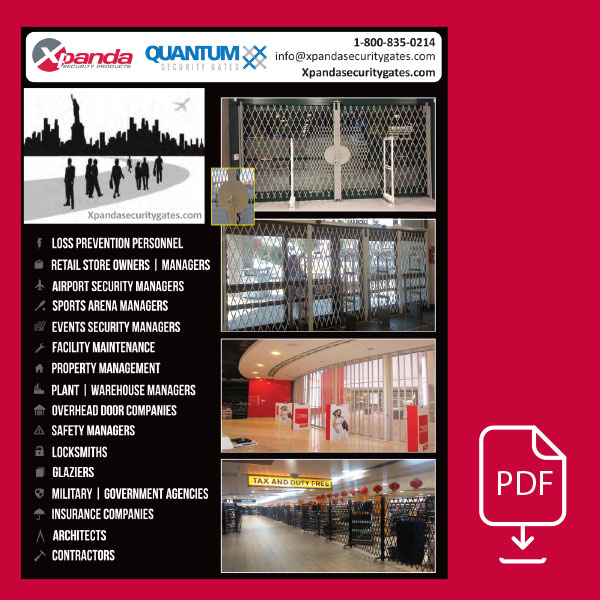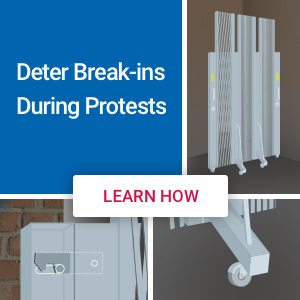 Improving Your Security Mindset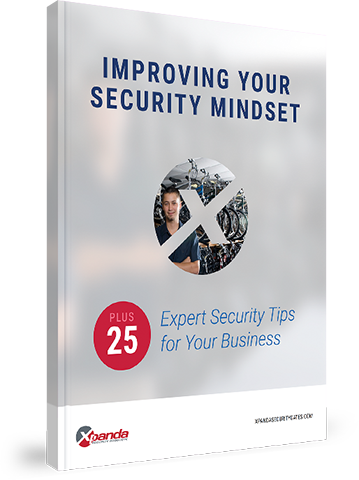 Get our free guide to facing the everyday challenges of ensuring your business' security, plus 25 expert tips that you can implement fast.