Why Security Gates Are So Important to Inventory Control
It doesn't matter what kind of business or warehouse you have – your inventory is one of your most important assets. Losses to theft can easily total thousands of dollars, or more, and destroy your profit margins. For that reason, you need security solutions that are effective and visible, keeping thieves away from valuable property at all times. With racking gates, you can not only keep merchandise away from shoplifters, but also restrict access to a small number of authorized employees. See our racking gates photo gallery.
Why Choose Xpanda?
For over 30 years, Xpanda has been manufacturing, supplying, and installing security gates across North America. Our security gates are made of the highest quality tubular steel, are backed by a two-year warranty and come in four powder coated color options. Want to improve safety, security, and inventory control but aren't sure where to start? Contact us today and let the Xpanda team explain your choices and help you find the option that's right for you. There's no charge or obligation, and we'll help you avoid wasting time and money on the wrong security gate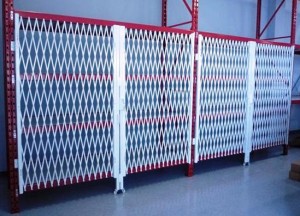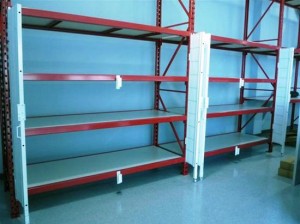 Why lose products to theft when you can keep them hidden away while still displaying them to customers? By attaching these versatile security gates to your existing racks, you can make it possible to secure and control access to sensitive and expensive merchandise.
Additionally, retail and warehouse racking gates allow you to quickly locate and count your inventory, making them convenient for your employees while limiting losses.
You really can know where everything is and how much of it you have, as well as rest easy in the knowledge that it's safe and secure at all times. All you need are Xpanda gates for inventory control.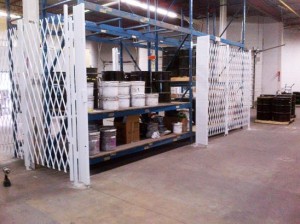 Get Stronger Inventory Security With Tubular Steel Gates
When you need to protect bigger merchandise or larger areas, our extensive line of expanding security grills has you covered. Capable of protecting an area up to 98" in height, they are available with our unique Slam Lock or the durable 206 Locking Post.
Providing visibility, ventilation, and restricted access all at once, these inventory control systems are available in epoxy powder-coated white, gray, black, or safety yellow to meet your needs.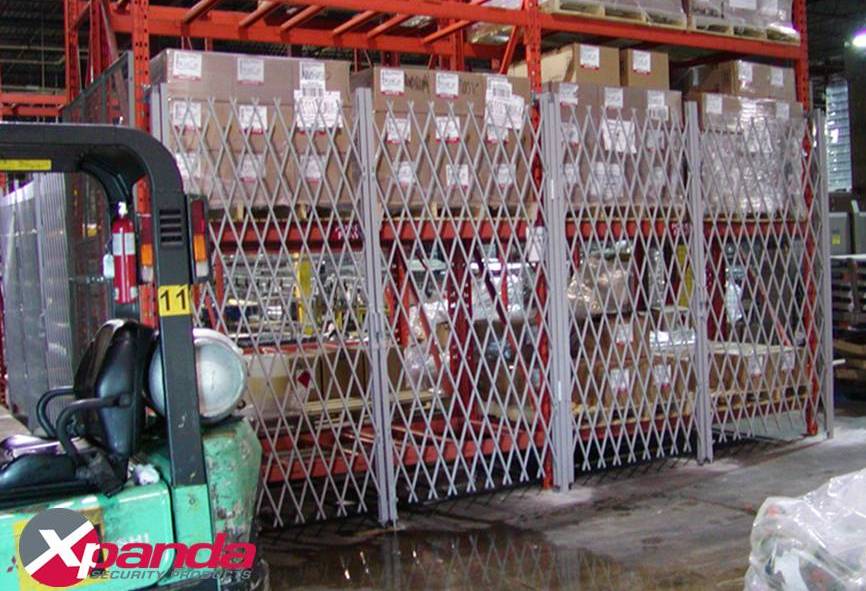 Get Expert Help With Inventory Control
Want to start protecting your valuable merchandise with a security gate or grill system that's affordable, easy to use, and quick to install? Take a moment to contact us today and speak with a member of our team. We'll be happy to explain the advantages of each Xpanda security product with you and find a solution that meets your needs.
Members of: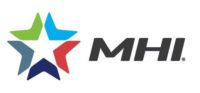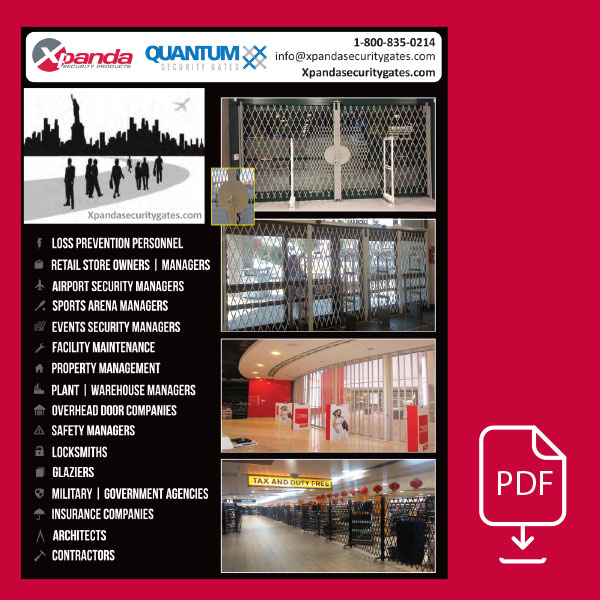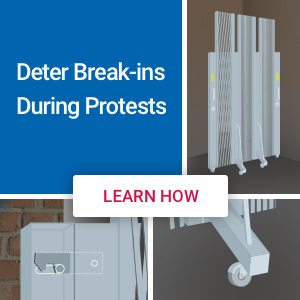 Improving Your Security Mindset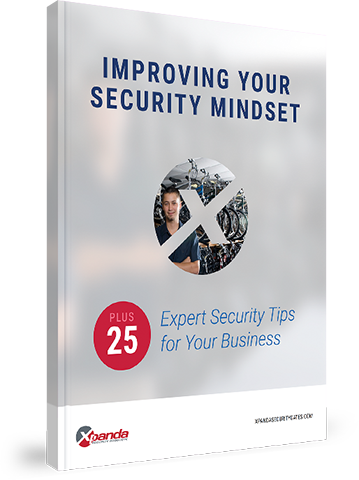 Get our free guide to facing the everyday challenges of ensuring your business' security, plus 25 expert tips that you can implement fast.