Retractable security gates are a popular option for schools as they allow certain parts of a building or facility to be blocked off to keep unwanted intruders away, or for a certain area to be off limits. School security fold away gates easily unlock and fold away flush with the wall for quick storage. These security gates are available in black, white gray or safety yellow and also come with a two-year warranty.
For more information or for a FREE no obligation quotation, please contact us today.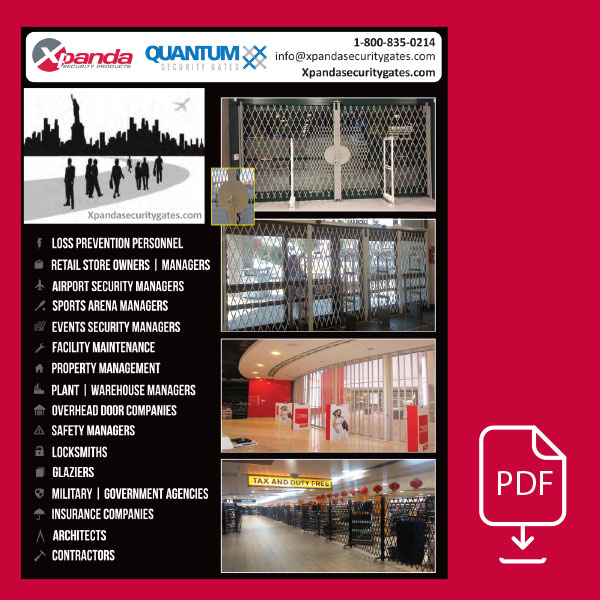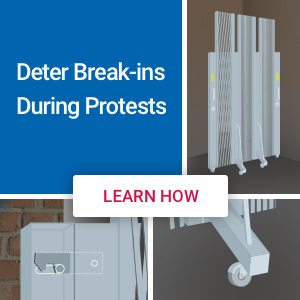 Improving Your Security Mindset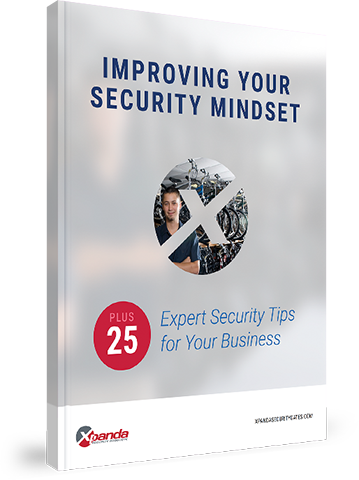 Get our free guide to facing the everyday challenges of ensuring your business' security, plus 25 expert tips that you can implement fast.