Ideal for commercial and industrial locations, man gates serve as both a physical barrier and a deterrent to crime. Because of their ease of operation, they can help you keep visitors and staff members from wandering into the wrong places, or direct the flow of foot traffic away from restricted areas. See photos of Xpanda's heavy duty single and double man door security gates.
Why Choose Xpanda Man Doors and Security Gates?
Strong security gates and man doors offer affordable and durable protection that's visible and easily adapted to your property. With our scissor-style barriers in place at your commercial or industrial location, your company can reduce the risk of accidents while fighting crime and limiting losses. Thieves understand how effective our products are and often choose to look for an easier location rather than trying to break into a property that's been protected by Xpanda.
You don't have to be an expert in Xpanda products to get the man doors or security gates you need. Contact us now and speak with one of our friendly and knowledgeable associates. We'll be happy to explain the different choices and help you find the solution that's right for your location.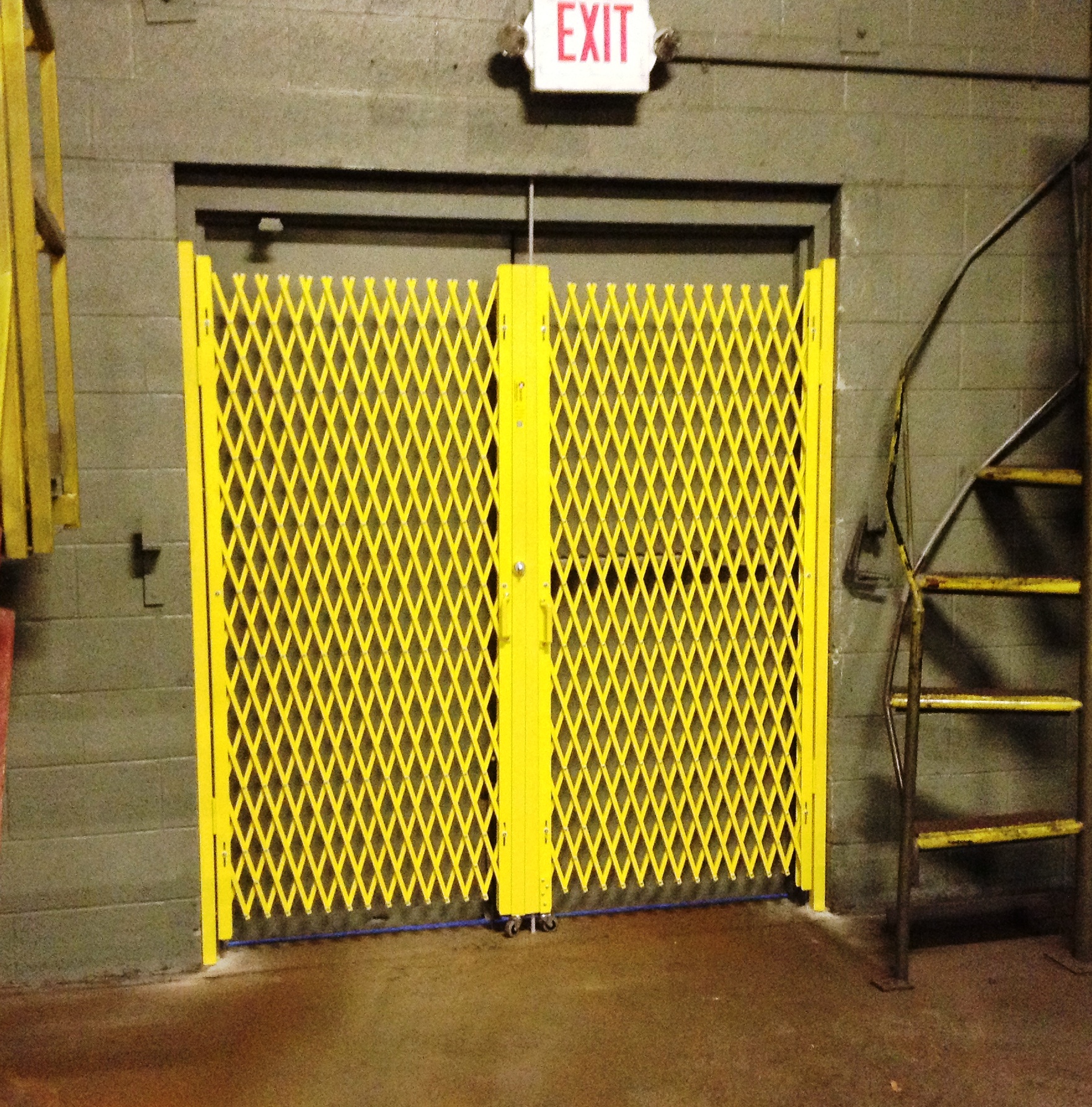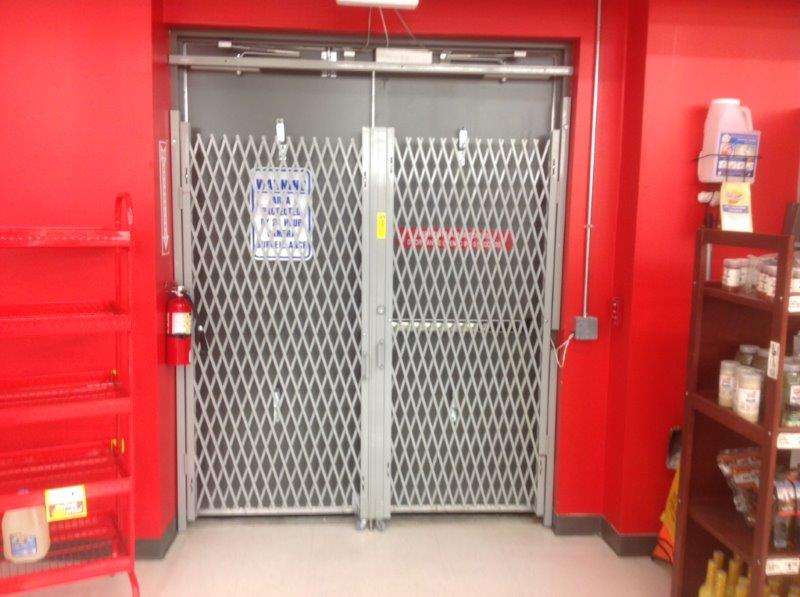 Xpanda man doors are about security and safety, allowing you to seal off loading docks, emergency exits, hallways and other areas as needed. Featuring heavy-duty double diamond webbing and the L206 locking post, these gates let authorized employees through while closing quickly and conveniently to keep others out.
Versatile Man Doors for a Variety of Applications
Although Xpanda man doors are popular for their utility in sealing off hallways, industrial work areas, and loading zones (when not in use), they can also be put to good use in other retail and commercial settings. For instance, customers often use them to keep visitors and team members away from areas that are undergoing construction and renovation, or to close off parts of a building to the public during an event.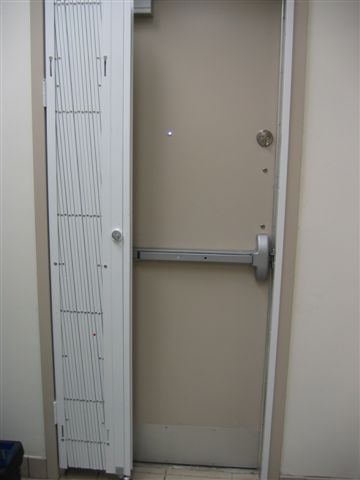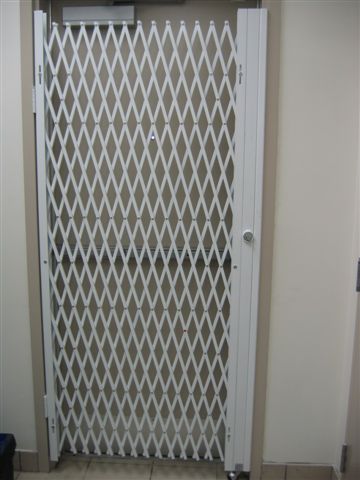 Safety Features of Our Double Diamond Gates
Xpanda burglar door gates allow for ventilation while preventing access to warehouses, plants, and hallways, making them safer and more comfortable for many customers. Additionally, all our scissor gates are powder-coated and available in white, gray, black or safety yellow. So if you want workers or visitors to be aware of dangers – and for thieves to see you've invested in top-notch security – our gates can be made to be highly visible.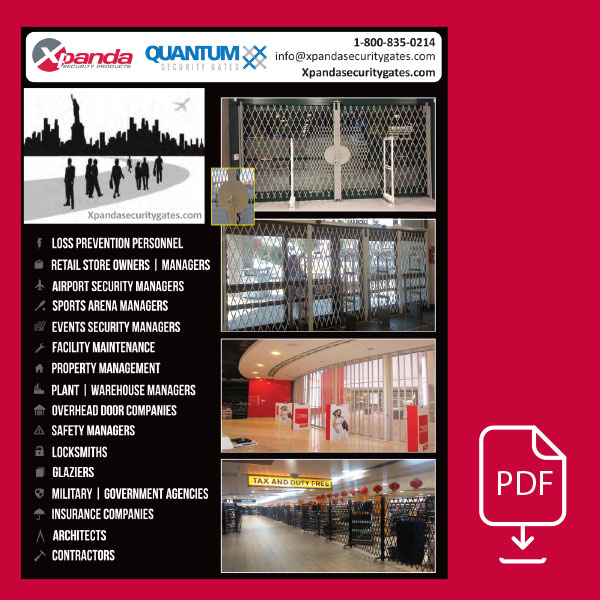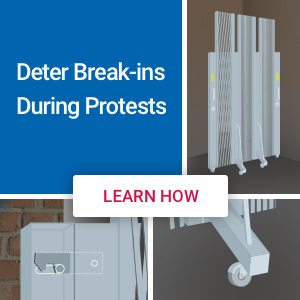 Improving Your Security Mindset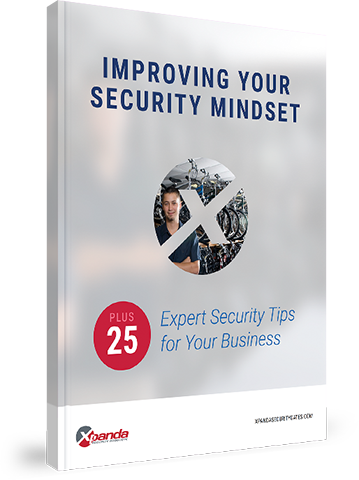 Get our free guide to facing the everyday challenges of ensuring your business' security, plus 25 expert tips that you can implement fast.