Xpanda security products are the best security gates, manufactured using unique tubular steel, very strong and visually appealing. They are visual deterrents at night when you need the protection while continuing to provide a welcoming appearance to customers. All of our gates and folding window grills come in a hard shell, high-gloss baked epoxy coating that is made to last. Our products are easy-to-use and can be neatly folded away to 15% their opening size.
Strong for use for industrial applications and aesthetically pleasing for retail stores.
We stock a wide range of gates sizes:
Single gates from 38″ wide x 33″ high and up to 124″ wide x 98″ high
Two bi parting gates can secure an opening up to 20ft
To secure wider openings, please see our portable access control gates
Can be supported on our top track system.
Supply, 3 to 4 days for east coast, 4 to 6 days mid USA, 6 to 8 days West Coast.
Experienced teams of installers throughout the United States and Canada, provide the experience and skill you can count on.
We pride ourselves on our knowledge, expertise and skill. Our friendly and knowledgeable sales team can help you determine the most cost effective solution and we can also perform the security gates installation quickly and efficiently across North America. If you have questions, do not hesitate to contact us and speak with a member of our team.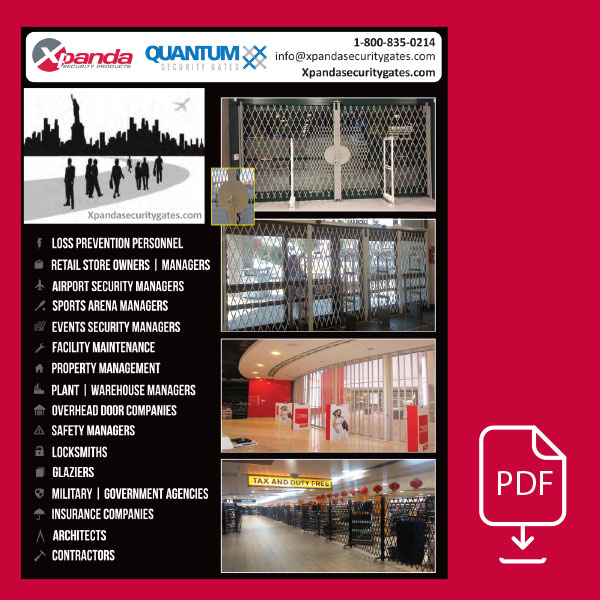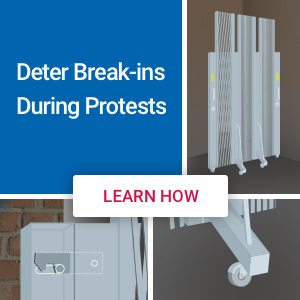 Improving Your Security Mindset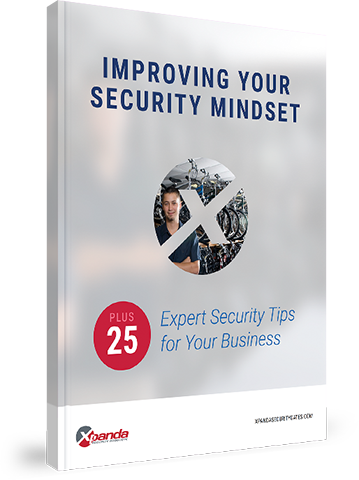 Get our free guide to facing the everyday challenges of ensuring your business' security, plus 25 expert tips that you can implement fast.