Pop-Up shops or flash retailing is trending – opening a short term sales space and then disappearing just as quick. The problem with these temporary retail stores is how to secure them. Security can be difficult as some landlords may not allow changes to their space. Or, if it's a temporary kiosk type of business in a large venue, airport, or trade show, it may be difficult to secure due to layout, or space available. See our photo gallery on kiosk / pop-up shop security gates.
Why Choose Xpanda Security Gates?
Xpanda uses the highest of quality when it comes to security gates. For over thirty years, we have lead the storefront protection industry with our tubular powder coated steel security gates. We can ship and install anywhere across the U.S.A., Canada, and Mexico and proudly offer a two-year warranty. Xpanda customizes each gate to work with your particular retail set-up.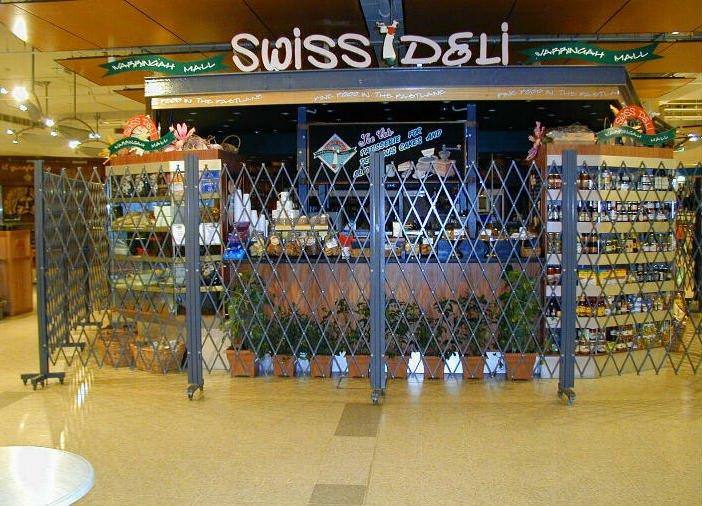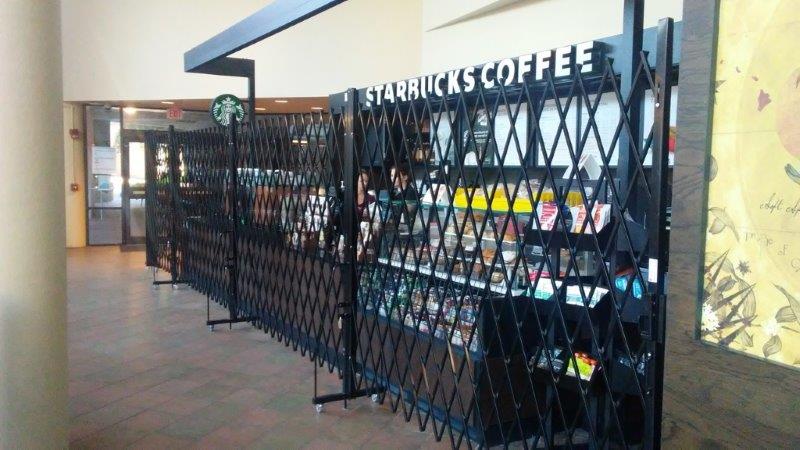 Opportunistic thieves thrive off unsecured retail outlets, they need to see a visual physical barrier. Xpanda has the temporary, portable or mobile security solutions for pop-up shops whether street side or kiosk.
Easy to use, cost effective fold away security gates are completely portable and mobile, with unlimited uses which makes it extremely versatile.
Only using the locations for a limited time? Simply take the unit with you and re-use at another location. Our unique quick connect system allow you to set up or take down a security set up in minutes.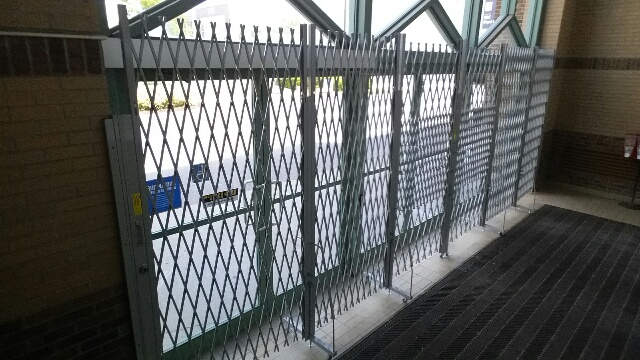 How Physical Security Products Protect Pop-Up Retailers
Storefront windows and doors are often the point of entry when a Smash and Grab style robbery occurs. Smashing through the glass with any object to gain entry, quickly grab the merchandise and run out. Thieves look for easy targets, no cameras, no alarms nothing to prevent them from taking the chance.
Xpanda portable / mobile Security security gate systems provides both the physical and visual deterrence you need to warn off opportunistic criminals. Using our standard powder coated tubular steel scissor style gates on quick connect mobile trolley system, make set up and use easy and secure.
Heavy-duty casters allow you to roll them away when not in use, completely out of sight during operating hours, and simply roll back when needed. Standard height of gates are 79" or 98" high.
Unlimited links allow for unrestricted lengths, sections can be locked together with our unique Slam Lock or mortise cylinder locking posts.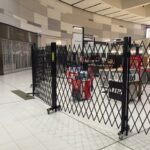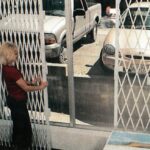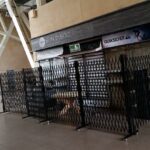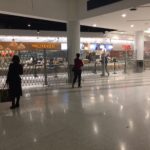 To better assist you please contact us and discuss your specific needs, or email us info@xpandasecuritygates.com and include a sketch, drawing or pictures of the areas you need secured.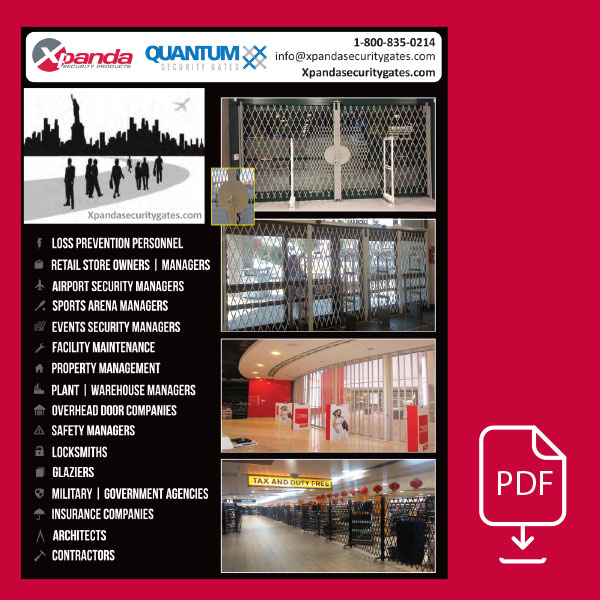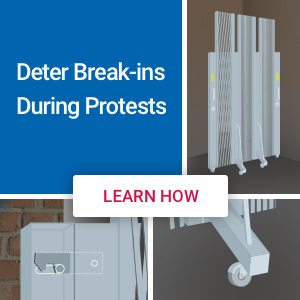 Improving Your Security Mindset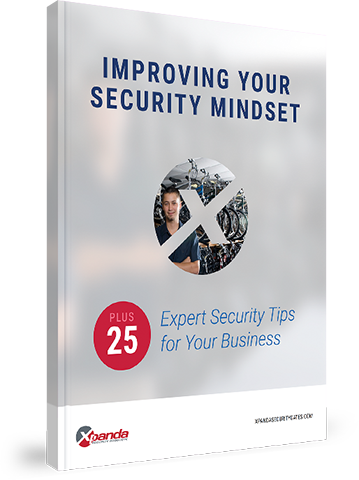 Get our free guide to facing the everyday challenges of ensuring your business' security, plus 25 expert tips that you can implement fast.