A smash and grab robber can steal thousands of dollars' worth of merchandise in just minutes by breaking through the window or door of a sporting goods store. The criminal will be in and out of the property in minutes, maybe even seconds. This doesn't give police or security guards time to respond. Even if your store has an alarm system installed, the robbers will be long gone from the property before anyone even notices what has happened.
Sporting goods store are often targets for criminals because they contain are high value items that can be resold quite easily. For this reason, it's important that you layer your security methods and include physical security gates in order to drastically reduce the likelihood of a smash and grab robbery taking place. See our Sporting Goods Store Security Gates Photos!
The Benefits of Choosing Xpanda Security Gates
Xpanda has been a North American leader in security gates and physical security for more than 30 years. We pride ourselves on our dedication to customer service and the high quality products that we sell and support. When it comes to sporting goods store security, retail store security and physical security, you can trust Xpanda for our coast-to-coast network of installers and excellent after sales support. For more information or a free no obligation quote, please contact us today.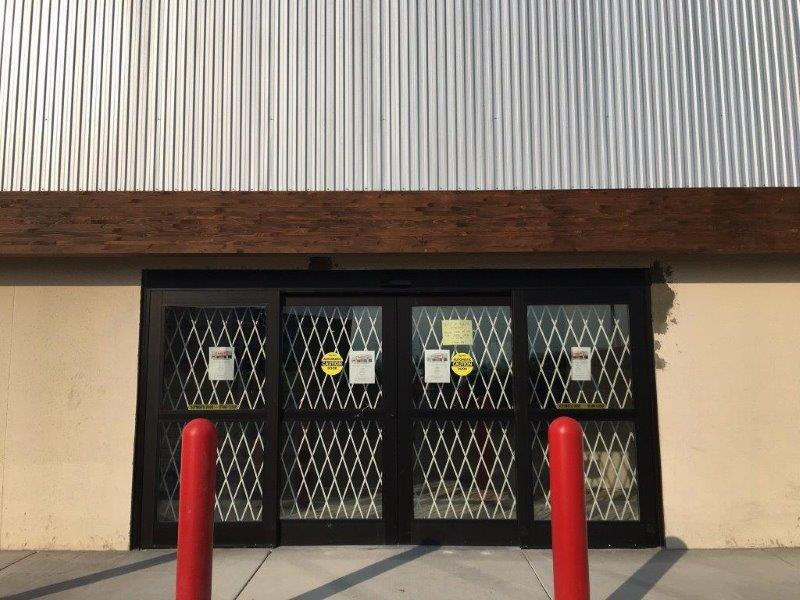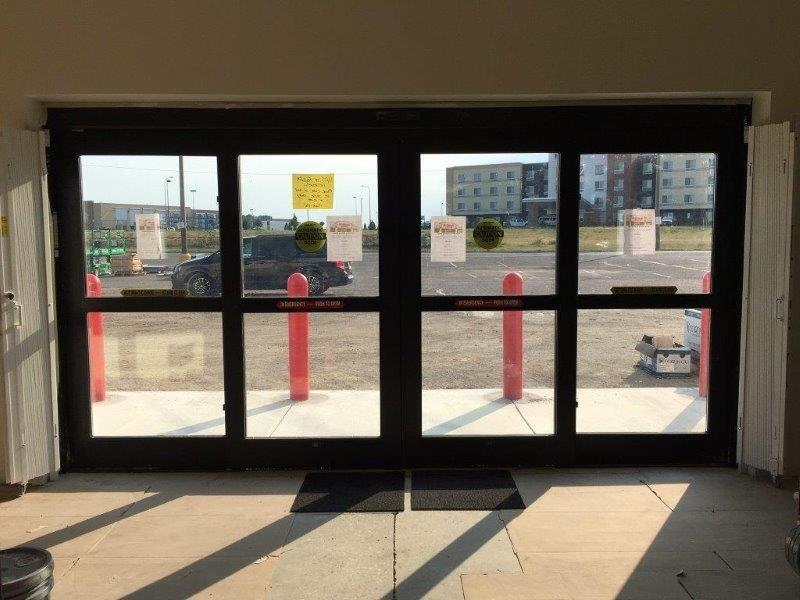 Installing physical security as part of your sporting goods store's security set up is important. As mentioned, alarm systems can alert people to a crime in progress, but most smash and grab robbers are long gone before the authorities arrive. Therefore, slowing them down is important.
Video surveillance cameras can help capture details about the criminals, but this information only helps the case after the fact. It doesn't stop the property damage and loss from occurring in the first place. Plus, many criminals cover their faces with masks, scarves or hoods in order to become unrecognizable on video. You need to keep them out in the first place.
How Physical Security Gates Protect your Sporting Goods Store
When you include security gates in your set up, however, you are placing a physical barrier between your location and the outside world. This barrier makes smash and grab robberies significantly more difficult and time-consuming. Criminals often try to break through windows with whatever items are small enough to carry with them or with items that they find nearby. Bricks, rocks, crowbars, bats and hammers are commonly used. When you have security gates installed, these tools aren't good enough. This stops many smash and grab robbers from even trying.
In addition, if a criminal does try to tamper with or break through your security gates, they'll likely spend a lot of time doing so. This gives the authorities time to respond to your alarm and catch the criminal in the act.
Improving sporting goods store security is critical. These properties are often targets for criminals since they contain a lot of valuable merchandise. This is especially true in large urban centers such as Dallas, Houston, Atlanta, Phoenix and many others.
The Many Advantages of Security Gates
Security gates are a crime deterrent. When criminals see them, they know that it's going to be tough to break into a property. They know that they are likely to be caught if they try. For this reason, they often don't bother trying to break into properties that have security gates installed. They'd rather look for an easier target.
This is a major advantage that security gates hold over other tools such as security film. While window film may make it more difficult to break into a property, it isn't a visual deterrent. No one knows it's there until they've already tried to break in. This leads to criminals spending the effort to try and smash through your windows, which causes damage to your store.
Some people worry about security gates making their property look uninviting or "like a jail." This isn't an issue with security gates since they can easily roll or slide away when they're not in use. This allows you to maintain a welcoming property during business hours while still deterring criminals when you're closed. This flexibility is an advantage that security gates hold over permanent, fixed burglar bars.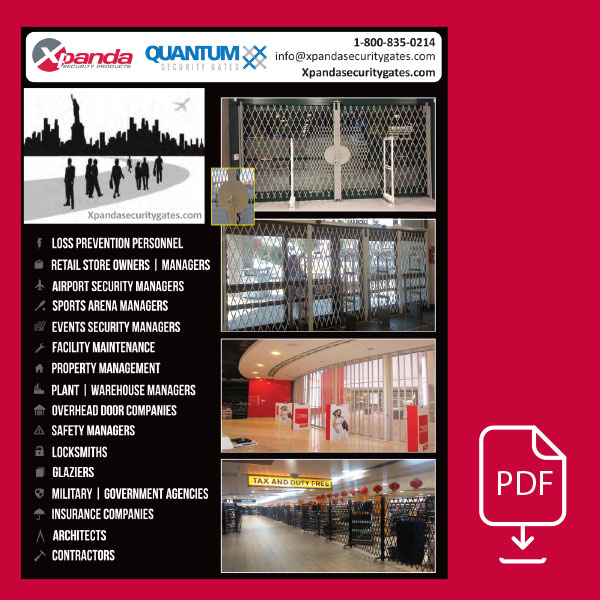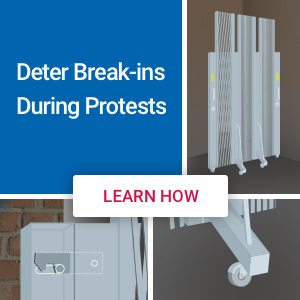 Improving Your Security Mindset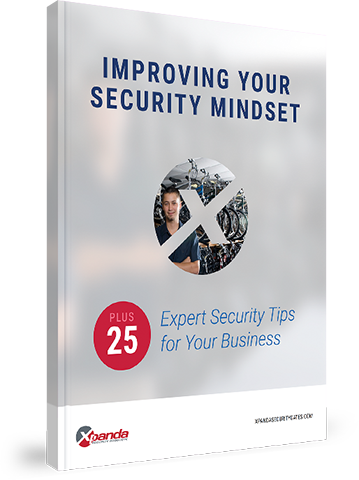 Get our free guide to facing the everyday challenges of ensuring your business' security, plus 25 expert tips that you can implement fast.