Gun stores are quite frequently targets for criminals. They know no matter how many weapons they can steal, they can easily sell them on the black market for a great deal of money. Gun stores are targeted by criminals across the country, especially in large urban centers like Dallas, Houston, Atlanta, Phoenix as well as many others. See our photo gallery on gun shop security gates.
Smash and grab robberies are sudden and violent. Criminals destroy properties, breaking through doors, windows and display cases in order to steal the items that they're after. Without any security gates holding them back, these crimes are over in minutes and sometimes even seconds. In this short amount of time, the criminals are able to grab hundreds and possibly even thousands of dollars of valuable items. And then they quickly leave the scene before anyone even knows what happened.
The Benefits of Choosing Xpanda Security Gates
At Xpanda, we have been a North American leader in security gates and physical security for over 30 years. Our high quality, durable products and our attention and focus on customer service excellence make us the right choice to protect your property. You can trust our dedicated network of coast-to-coast installers and depend on our after sales support. We will work with you to improve the level of security at your gun store and keep your property and your merchandise safe and secure. For more information on any of our products or for a free no obligation quote, please contact us today.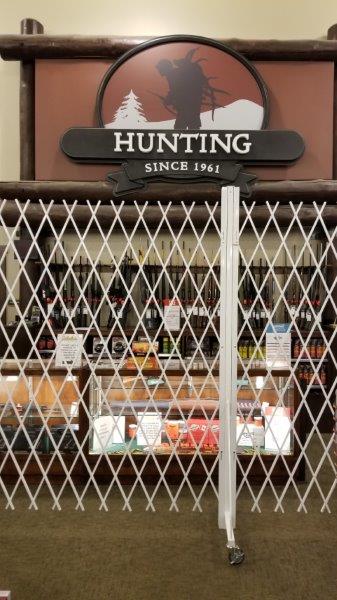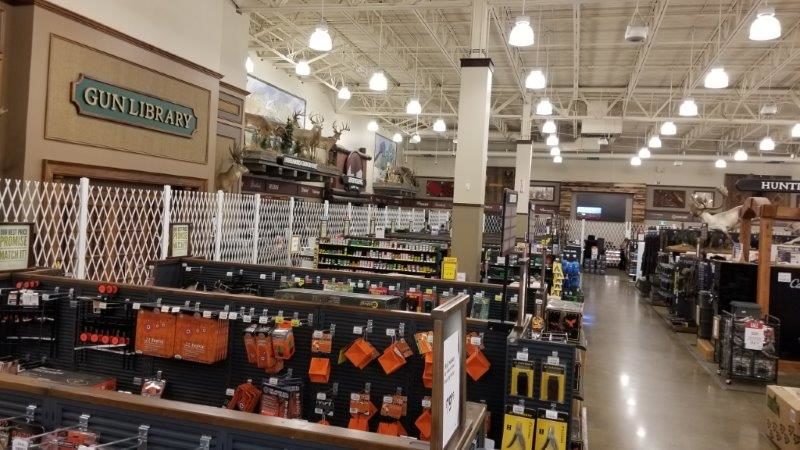 Alarm systems will sound during a smash and grab robbery. Law enforcement authorities may be dispatched. However, since these crimes are done in just minutes, the criminals are long gone before police or security guards arrive.
Surveillance cameras may capture footage of the crimes, but criminals know that they are in place and they prepare for these cameras by wearing masks, scarves or hoods to conceal their identities. Plus, this footage only helps after the fact, once your store has already been damaged and robbed.
In order to truly protect your gun store, it's crucial that you install a layered security system that includes physical security gates.
Protecting a Gun Store with Physical Security Gates
Security gates put a strong physical barrier between your property and the world. This makes a smash and grab robbery much more difficult to accomplish. Criminals don't want difficult. They don't want to spend a significant amount of time and effort breaking into a property. Instead, they want to get in, get the items they're looking for and get out before anyone can react to the crime.
Security gates makes this much more complicated. They slow criminals down. In fact, many criminals don't even bother with properties that have security gates installed. They don't want to take that risk. They know that, if they spend too long at a property, there is a greater likelihood of police officers or security guards arriving and catching them in the act.
Security Gates and their Advantages
As mentioned, security gates deter criminals. They make them reconsider their decision to break into your property and cause them to move on to a different property that has less risk. For this reason, they are a significant upgrade over other tools such as window film. While window film also makes it more difficult to break through a window, it doesn't provide the same visual deterrent. This means that criminals will still try to break in because they won't know it's there. This can cause serious damage to your property that will be costly and time-consuming to repair.
However, while security gates are a great visual deterrent, they can also roll or fold out of the way with ease. This means that they won't detract from your store while it's open. Security gates allow you to maintain a welcoming presence for your customers during business hours while still providing superior protection and a visual presence during the night. This is a big advantage over permanent burglar bars that are fixed in their location.
For these reasons, it's crucial that you add physical security gates to your gun store security set up.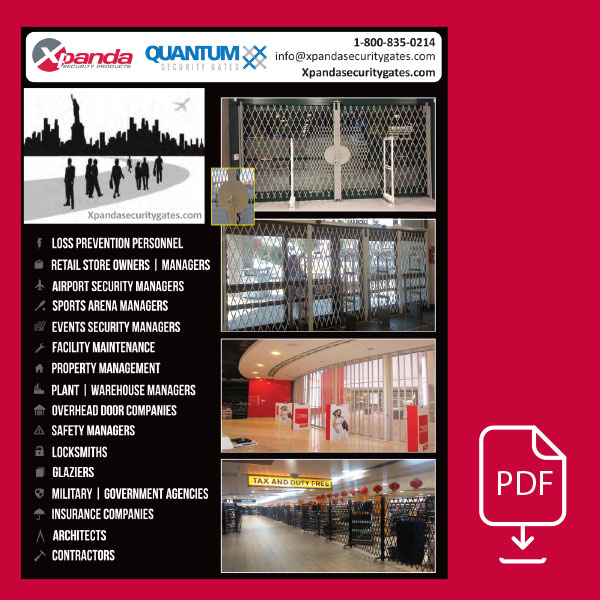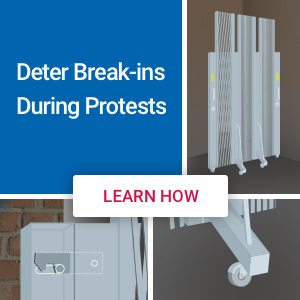 Improving Your Security Mindset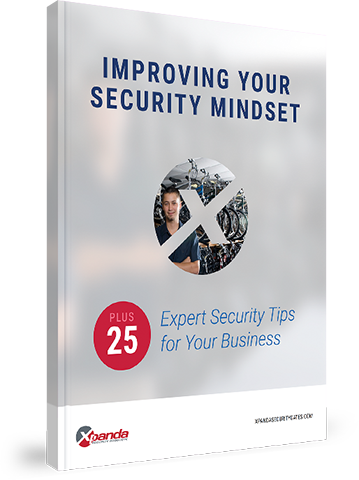 Get our free guide to facing the everyday challenges of ensuring your business' security, plus 25 expert tips that you can implement fast.