Xpanda's Commitment to ADA Standards
Although there are a variance of standards and guidelines which fall under the Standards for Accessible Design Act, Xpanda's focus has been on the "Door Hardware" section of these guidelines. Therefore, as a consequence, we are proud to announce the re-designing of our Unique Tubular Steel retractable front door gates to facilitate the ADA lever hardware and lock post system. Our front door security gates will now have additional webbing and a cover plate built in to protect the lever handle from someone trying to reach through the gate itself to access the hardware. We will be using the Adams Rite 4550 MS dead lock 3" lever handle, which allows for easy unlocking with 3 pounds of downward force.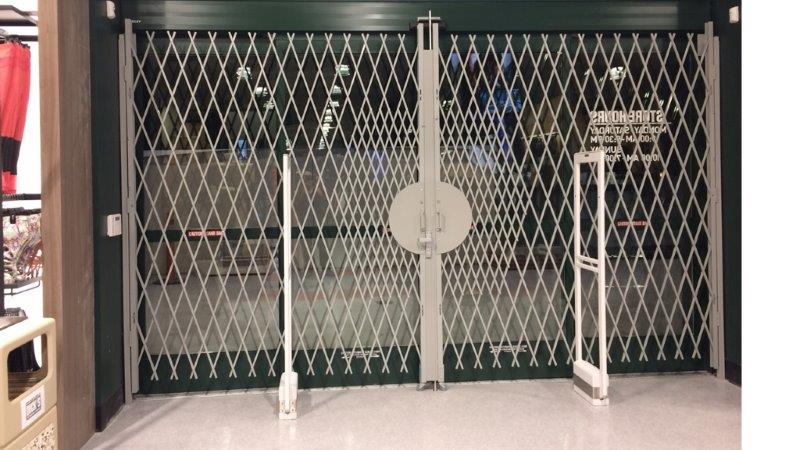 Although this conformity has been approved in many parts of the USA, it remains the responsibility of each city and states local fire marshal's office to decide what meets their own local standards. It is up to the customer to work with contractors, building owners, retailers, etc., for their permit application and final approval. Xpanda can, and will assist by providing all specifications for our retractable security gates and all applicable ADA door hardware. Xpanda will not apply for any local permits pertaining to the above.
ADA Specifications
Opening of lever lock on the gate with one hand, not requiring any grasp, no pinching, or twisting of the wrist.
The height of the lever lock on the retractable security gate is no higher than 48" from the floor.
The security gate opening force does not exceed five pounds per force.
The security gate closure/ opening within the 5 second minimum requirement.
Since 1997, Xpanda has supplied and installed unique tubular powder coated, retractable security gates in many different industries to help deter against retail storefront smash and grab break-ins across the USA, Canada, and Mexico.
We have responded to ongoing and heightened crime by resolutely focusing on real security through the production of security products that exemplify quality:
The bold and visual appearance of the retractable security gates acts as a major deterrent.
The security gates are retractable and fold out of the way during opening hours.
They are cost effective, easy to operate, maintenance free and aesthetically pleasing.
Window gates can be keyed alike for ease opening.
I/C cores can be used in door gates for key control.
Four powder coated color options available: black, white, gray and safety yellow.
2-year warranty.
Call us today at 1-800-835-0214 and one of our sales representatives would be happy to help you with any questions you may have. Check out our flyer for specifications.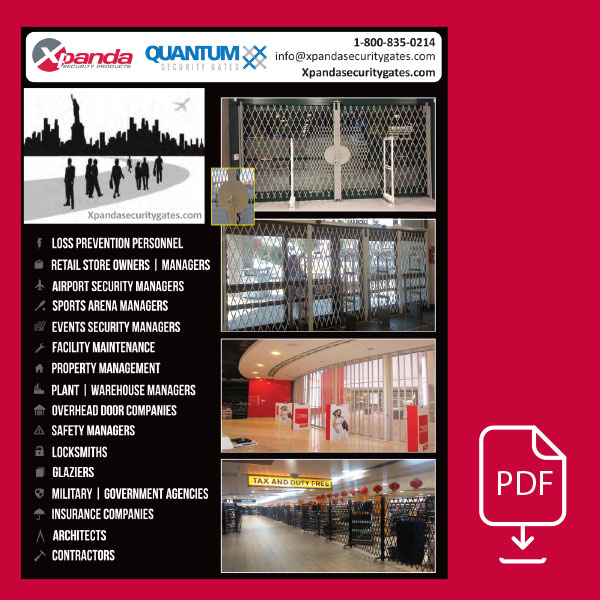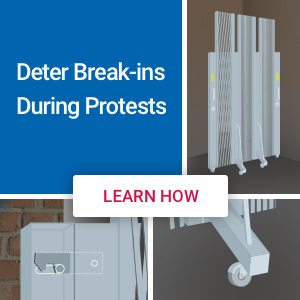 Improving Your Security Mindset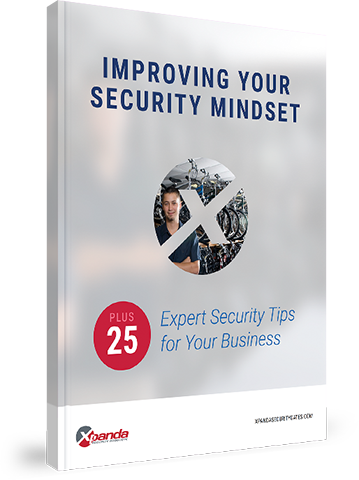 Get our free guide to facing the everyday challenges of ensuring your business' security, plus 25 expert tips that you can implement fast.