Hallway Security Gates Secure and Restrict Access
Using Hallway Security Gates at your Business
When you think of security gates, there is a good chance that you only think of gates that are installed on the front entrance of a building. While security gates are frequently used on doors and windows to keep criminals out, there are also a number of other applications for security gates. A type of gate that is not mentioned as frequently, but is still incredibly effective and has a wide variety of uses is a hallway security gate.
Hallway security gates are gates that are installed inside a property in order to restrict access. As you would assume from the name, these gates are typically installed in hallways. They allow you to prevent people from entering particular areas of a property.
Hallways security gates are very useful for a number of different businesses in a number of different ways. Properties that can benefit from hallway security gates are institutional buildings, sporting arenas, office buildings, schools, hospitals and a variety of other businesses.
Hallway Security Gates: Uses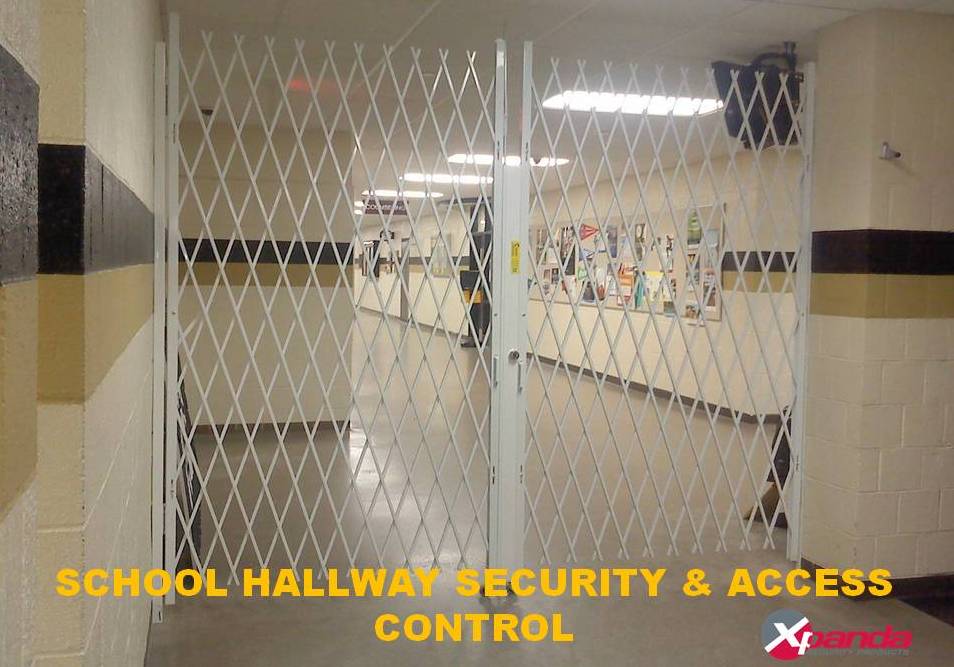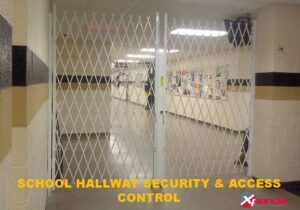 The main use for hallway security gates is to restrict access to a particular area of a building while still being able to keep the rest of the building open and accessible. For example, schools can use hallway security gates to restrict access to facilities such as gyms, assembly rooms, swimming pools and other such areas while still making it possible to access classrooms and other areas of the school. They can also be used to allow the reverse, making it possible to access these areas without providing access to the entire school. This is especially useful for schools that rent out facilities outside of school hours.
Hospitals use hallway security gates for similar purposes. For example, certain wings of the hospital may only be open during certain times. Installing hallway security gates makes it easy and convenient to restrict access to these wings as needed. Employees who need to access these restricted areas can be provided with keys that let them enter the wings while blocking out the general public.
In an office building, hallway security gates serve a similar function. They are especially useful for offices that have visitors and members of the general public on site frequently. Many offices secure areas such as stock rooms, meeting rooms, server rooms and other sensitive areas behind security gates. This ensures that visitors cannot enter these areas by accident and it also prevents those who wish to purposely enter these areas (possibly with malicious or illegal intent) from doing so. Hallway security gates provide extra security during working hours and they also add additional physical barriers at all times, even when the business is closed.
This is another key advantage to using hallway security gates. They provide extra security whenever they are locked. If, for whatever reason, a criminal is able to enter your property, they will be faced with another barrier if they should try to enter a sensitive area. Businesses often use hallway security gates to increase security and ensure that the most sensitive areas of the property are secured.
A physical barrier is one of the best ways to stop criminals. While security cameras, alarm systems and other security tools provide varying degrees of protection, there is no substitute for a physical security solution. Hallway security gates make it significantly more difficult to access particular areas of a property, severely reducing the likelihood of a criminal being able to enter these locations.
Want some more tips to improving the security of your business? Download our helpful guide to Improving Your Security Mindset.