Improving Warehouse Security with Security Gates & More
Improving Warehouse Security
Warehouses are common targets for criminals. There are a number of reasons for this. One is because warehouses contain a great deal of valuables. One of the most valuable aspects of a warehouse is that most contain merchandise in its original packaging. This is incredibly valuable to criminals as they can easily sell these items without looking suspicious.
Another reason that criminals frequently target warehouses is that, in general, security is often quite lacking. Shipping and receiving doors are often left wide open without any supervision. The facilities are usually not well lit. There are many areas where a person could sneak around or hide out. For these reasons and more, criminals frequently target warehouses.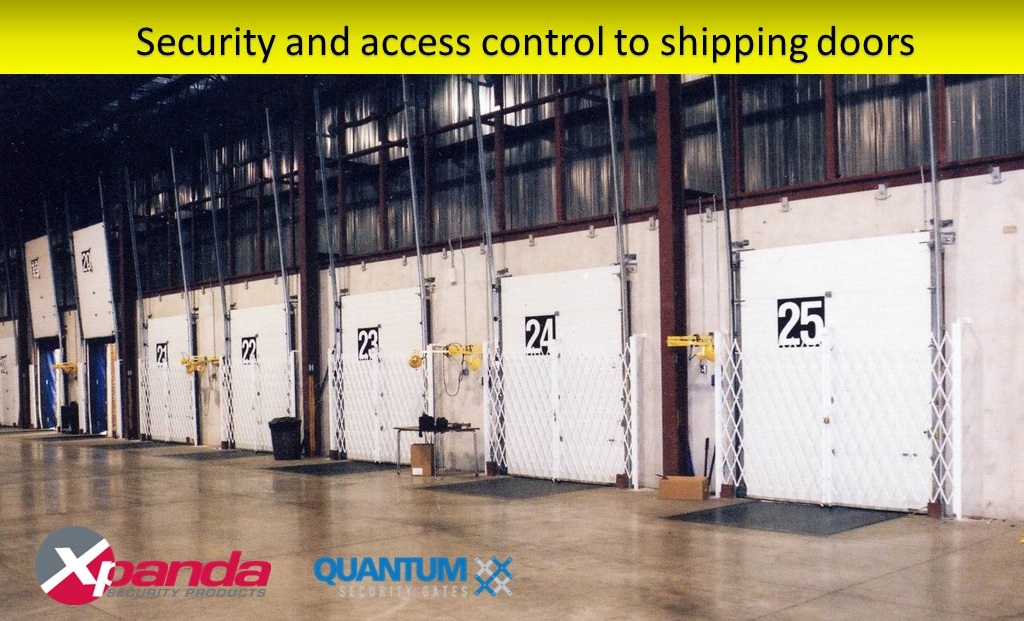 So how can you reduce these crimes? By improving the level of security at your warehouse. Here are a few tips for doing so.
Consider the layout
Many warehouses have a number of doors. This adds convenience, but this convenience comes at a cost. This is especially true for warehouses that leave doors unlocked or open. Criminals look for these opportunities as they know that it's not possible for someone to watch all of these doors at once. If you have a number of doors, lock as many as is viable for your business. If you require many unlocked doors, consider installing alarms on your doors or folding security gates that can be unlocked from the inside.
You will also want to think about the location of large items such as dumpsters. Thieves often use dumpsters to stash items temporarily before returning for them later on. Placing dumpsters near doors or in remote areas only increases the likelihood of this happening. Consider moving dumpsters and other large items that could aid criminals to locations that are harder to access or more visible. You may also want to consider locking dumpsters.
Improving Lighting
When you have proper lighting, you reduce dark areas where criminals can hide or where they can stash items to collect later on. Install proper lighting at your warehouse. Not only does this increase visibility, but it also improves the footage captured by security cameras.
Secure the parking lot
You might be surprised at how often criminals drive a vehicle up to a warehouse and simply load it up with items and drive away. You can reduce the likelihood of this happening by securing the parking lot and by physically separating it from the actual warehouse. This can be done with fencing, security gates or other physical security tools.
Restrict movement
You shouldn't allow just anyone to move freely within your warehouse. Obviously warehouse employees should be able to get where they need to go, but visitors and other individuals need to be restricted. You can do this by installing security gates on various aisles and only providing only those who require access with the keys. Restricting access reduces theft.
Secure shipping and receiving doors
These doors are frequently left unlocked and/or open. Install security gates to make it significantly more difficult for a criminal to get through these doors. Not only do security gates reduce theft, but they also reduce slips and falls that are common around shipping doors.
By analyzing your warehouse and taking steps to improve security, you can reduce theft and protect your property.
Want some more tips to improving the security of your business? Download our helpful guide to Improving Your Security Mindset.