Stopping Holiday Season Retail Theft
Preventing Holiday Retail Theft
During the holiday season, you likely want to make your retail store as open and inviting as possible. You'll want to put your most popular and desirable products on display and make it easy for shoppers to come in, look at your merchandise and hopefully make a purchase. Unfortunately, the same tactics that attract customers also attract criminals.
So what can you do to stop holiday retail theft while still encouraging customers to check out your store? Here are a few tips.
Have Staff on the Lookout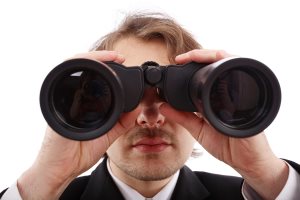 You likely already have a few extra staff members helping you out over the holiday season, so why not have them help reduce theft as well? Shoplifting is a common holiday retail crime and one that can often be prevented by having attentive staff who react appropriately to suspicious situations.
Teach your staff to welcome every person who comes into the store. Not only will this let shoppers know that you're ready to serve them, but it is also a subtle way of letting potential shoplifters know that you're watching.
Most criminals count on not being noticed so, if you let them know that you're paying attention, they'll be less likely to slip an item into their bag or coat pocket without paying.
If your staff sees someone acting suspicious, such as a person who has been in the store for a very long time without looking at anything in particular or someone who is carrying a lot of items around with them, have them go over and ask the person if they need help. This is another way of letting people know they're being watched.
You have to be careful not to outright accuse anyone of shoplifting unless you actually see them steal. This can scare customers away permanently.
Use Physical Security
There are a number of ways to use physical security tools to protect your property and your merchandise.
One way is to lock small yet valuable items behind gates or inside locked cabinets. This prevents shoplifters from being to access these items. Customers will need to ask a staff member to unlock the gate or cabinet in order to purchase the item.
Another way to effectively utilize security gates is to use them to prevent access to various locations and areas of your retail store. For example, your store's stockroom should be locked and secured from anyone other than trusted staff members. This means locking the doors that allow you to access it from inside the store, but it also means taking steps to place gates on any exterior doors or windows.
Protecting exterior doors and windows extends to your entire retail store. Smash and grab robberies are very common when it comes to retail theft. By installing security gates on windows and doors, you deter criminals from even attempting a crime.
One of the major benefits of security gates, as opposed to permanent bars, is that folding security gates can easily be folded or rolled back so that they do not detract from the overall appearance of your retail store.
Want some more helpful tips to improving the security of your business? Download our helpful guide to Improving Your Security Mindset.