While many business owners and managers turn to alarm systems and CCTV cameras as a first line of defense, these solutions are much more effective when paired with retail storefront security gates.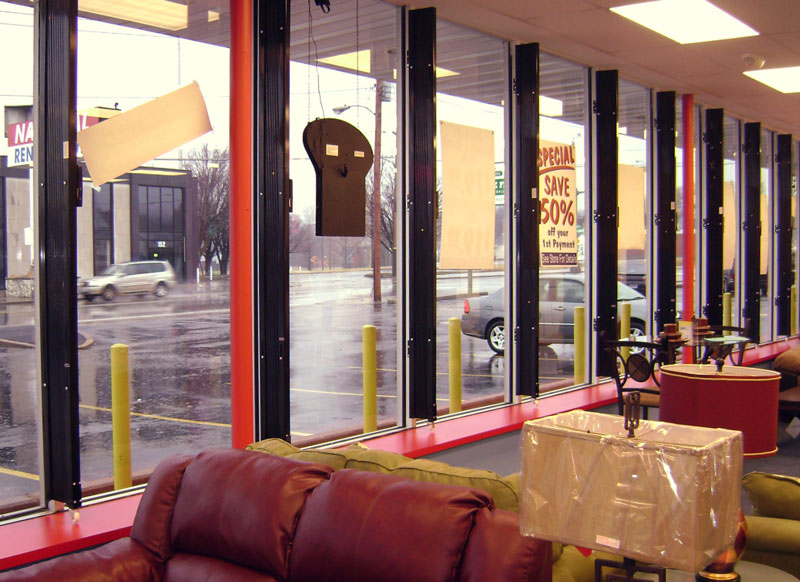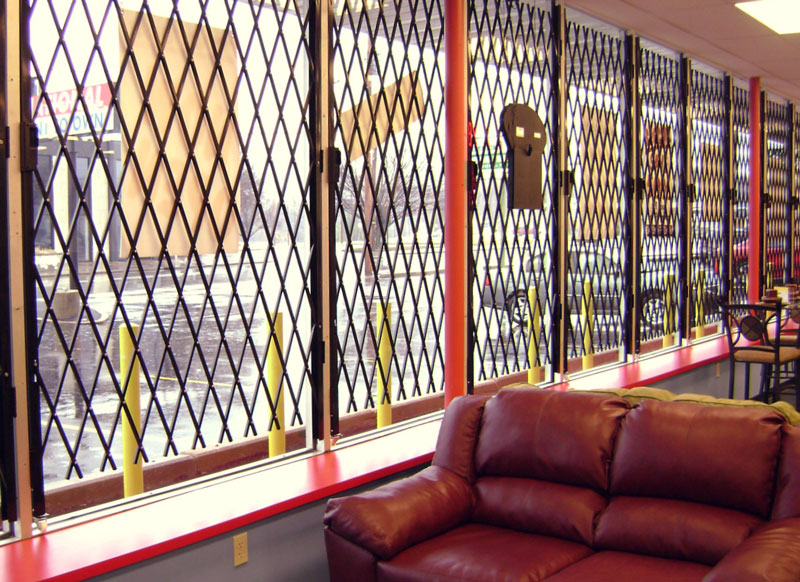 In most cases, alarm systems are triggered only after an intrusion has already taken place. Even if responders can make it to the scene within two minutes, that's plenty of time for thieves to rob you of your most valuable assets… and there aren't any guarantees that police will be able to arrive on scene that quickly. CCTV cameras may help analyze the break-in afterward, but perpetrators often wear disguises and will likely be difficult to identify.
Window film is another option that can slow criminals down, but anything attached to your storefront doors will swing with them when they're pried open, and film on windows can be broken along with the glass and be expensive to replace.
For these reasons, visible and physical security products from Xpanda make a much more effective deterrent to thieves. Products like rolldown shutters, aluminum curtains, or scissor-style security gates all tell thieves to turn their attention elsewhere.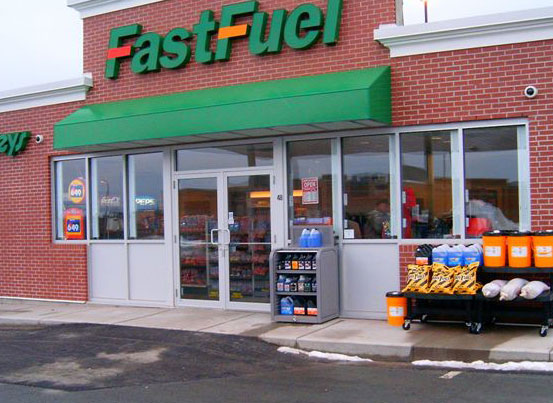 Xpanda Scissor-Style Storefront Security
Our scissor-style security gates are of the highest quality and are designed to be easy to use and install. Sitting inside your storefront, they protect your business in the moments after an alarm has been triggered. Made of tubular steel and epoxy powder-coated, they are both attractive and durable. Additionally, Xpanda security gates are available in black, gray, white, and safety yellow to match any style or application (including industrial settings).
Our customers love that Xpanda's retail storefront security gates are strong, as easy to open, as they are to close, and give the option of having visible security when you need it or folding them away when you don't.
You can forget about loose padlocks and multiple keys with our no-hassle Slam Locks (which also come with tamper-proof receivers). We also have full-height wraparound extruded aluminum locking posts for door gates, with the option of having these keyed to match your front door.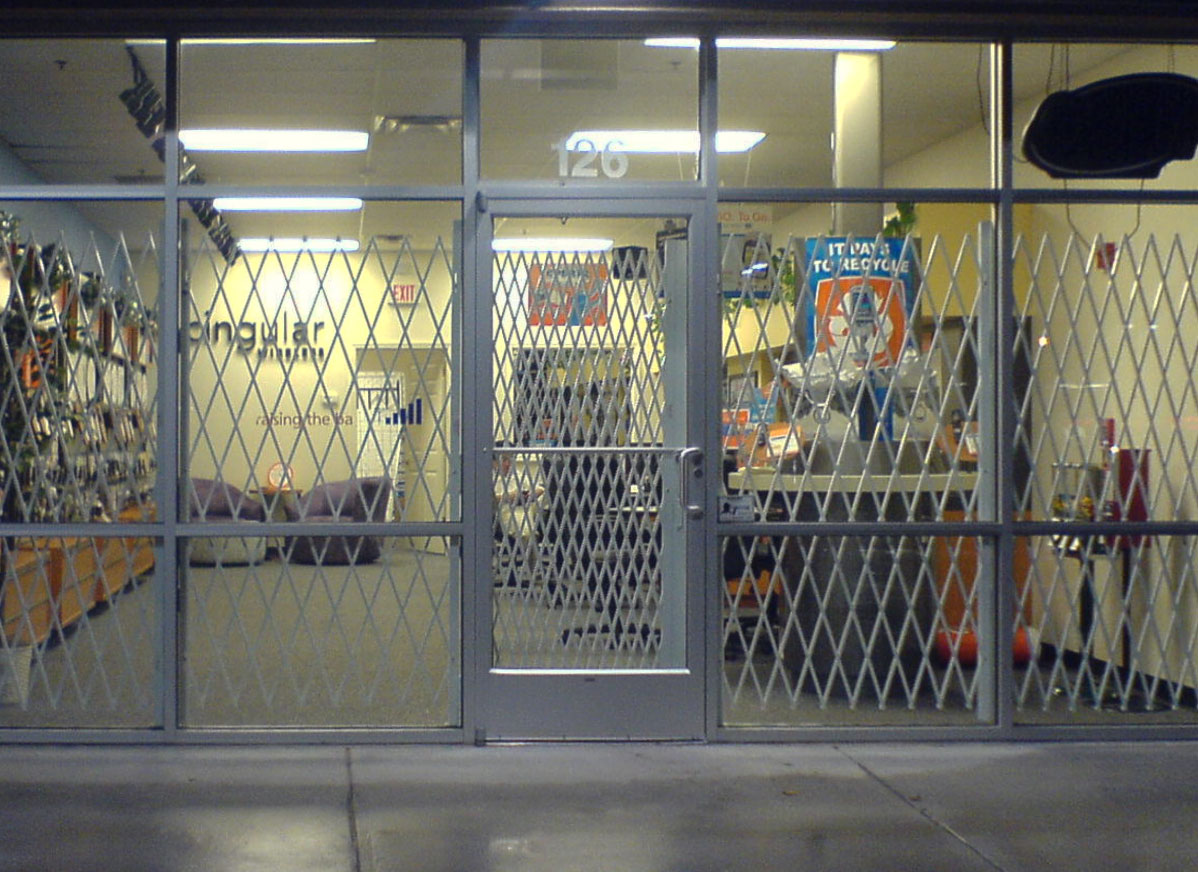 Let Xpanda Help Secure Your Business
At Xpanda, our mission is to provide customers with the best in durable, reliable, and affordable storefront security products. If you have questions about what we offer, contact us today to speak with one of our knowledgeable team members and find out which products are right for you.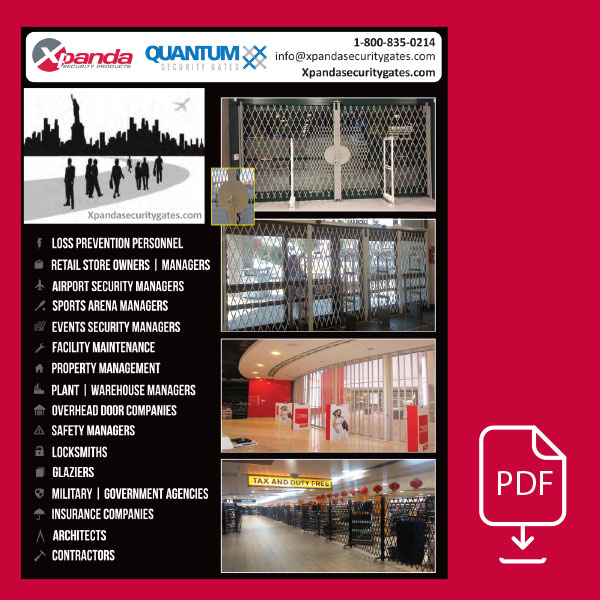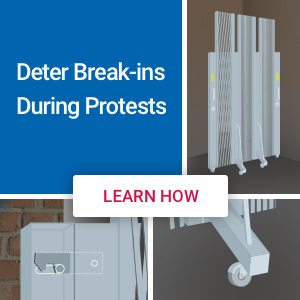 Improving Your Security Mindset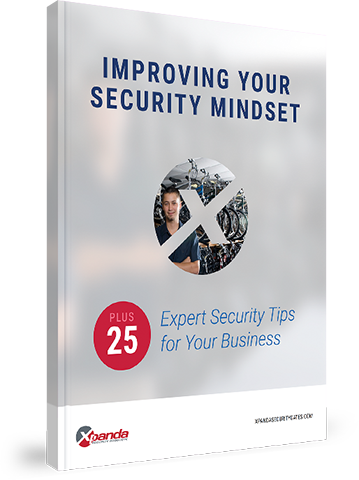 Get our free guide to facing the everyday challenges of ensuring your business' security, plus 25 expert tips that you can implement fast.