Retail stores have many security concerns. Storefront security gates can protect your business from smash and grab robberies, vandalism, civil unrest, natural disasters, and much more. During business hours they can easily be unlocked and hidden out of site, so they don't detract from the appearance of your business. When your store is closed for business, they can be locked into place, providing a physical barrier as well as a visual deterrent. Protect your retail store with storefront security gates.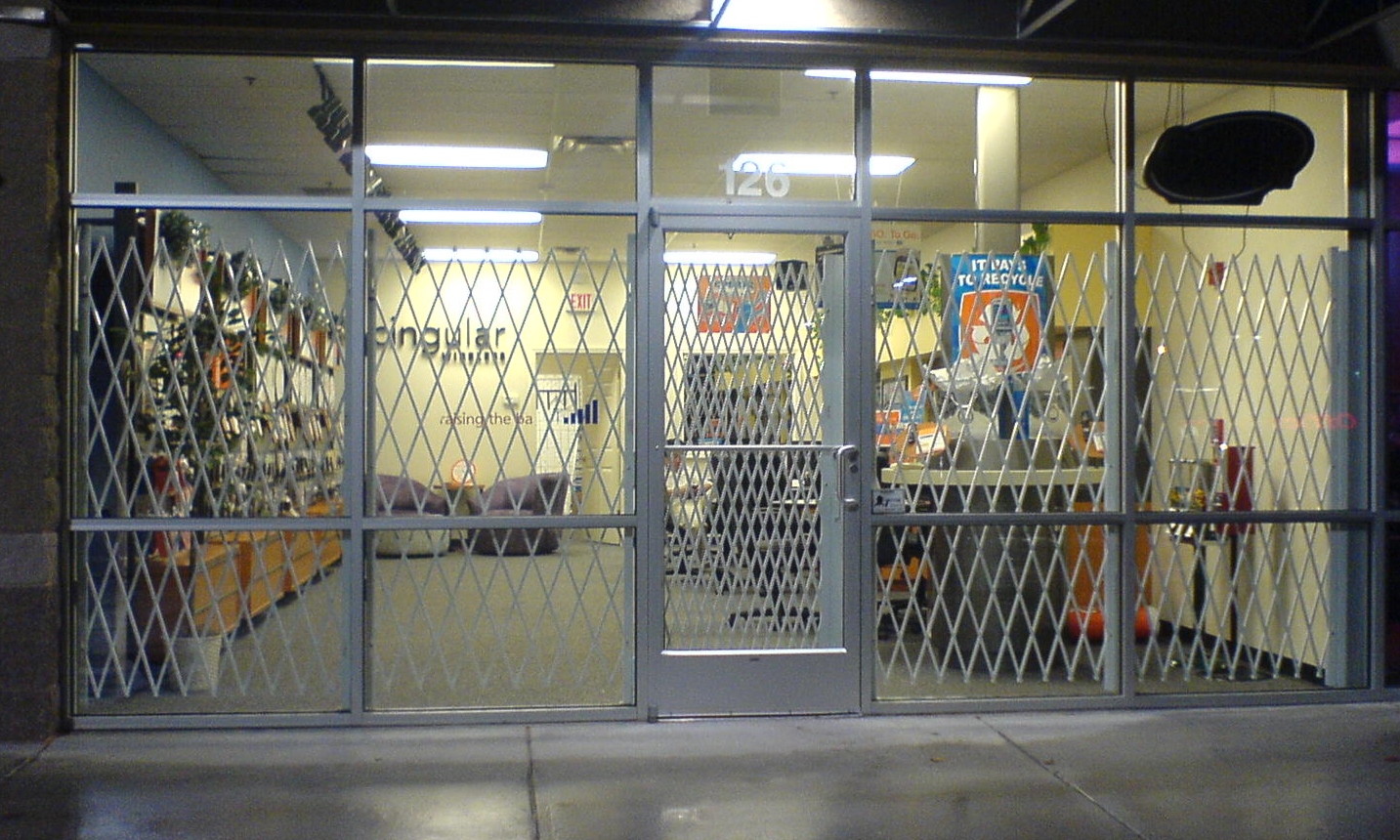 The team at Xpanda is dedicating to providing physical security solutions that keep properties safe. We work with our customers to help them get the right scissor gates and storefront gates that meet their needs. Our solutions are affordable, easy-to-use, and effective. Physical security gates put a strong barrier between criminals and your store. They keep criminals out.
Our tubular storefront security gates are available in powder-coated white, black, grey, or safety yellow so you can easily choose the gates that best suit your needs and your store. Every property is different, but storefront security gates can be installed in nearly every situation to provide physical protection and act as a strong visual deterrent.
Trust Xpanda Security Gates
Xpanda ships and installs physical security solutions across North America. We take pride in offering durable and cost-effective security solutions that are easy to use and that keep storefronts safe. To speak with a member of our team about your security situation or to find out what tools are best for your circumstance, contact us today to receive a no cost, no obligation consultation.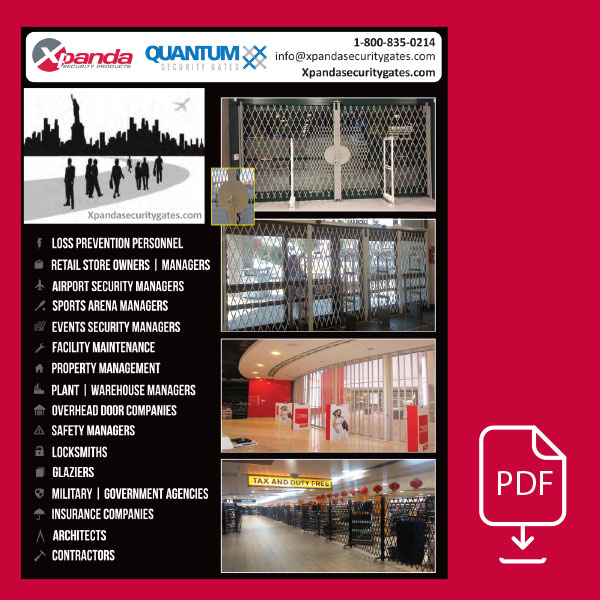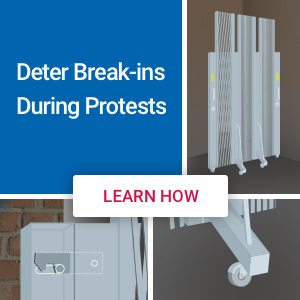 Improving Your Security Mindset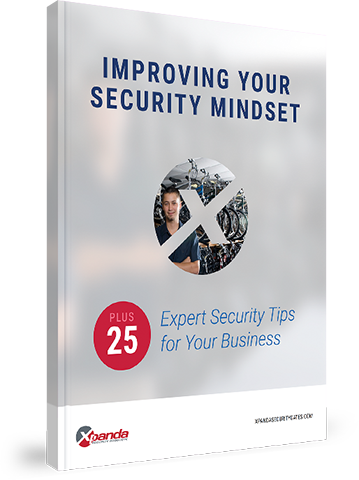 Get our free guide to facing the everyday challenges of ensuring your business' security, plus 25 expert tips that you can implement fast.