Like many large venues, shopping malls have their own unique security concerns. For instance, certain areas may need to be blocked off for construction or other purposes while the rest of the mall remains open. There are also situations where restaurants, coffee shops, and movie theatres are open while other stores in the mall are closed. It's important to keep closed stores secure while still letting the public freely access areas that are open and operating.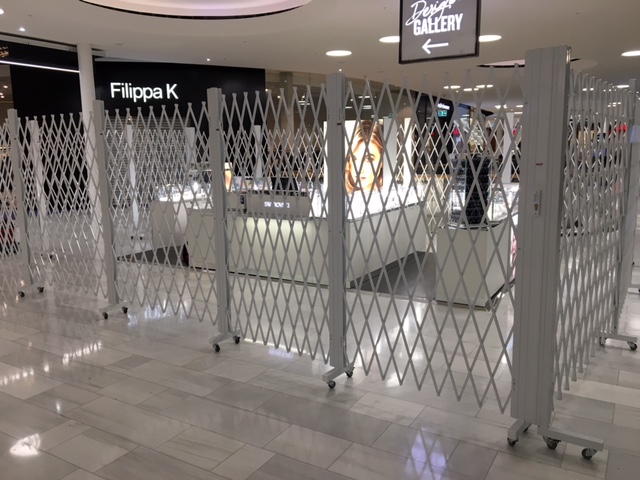 If security is intrusive or unclear, it will frustrate and confuse customers. In the same sense, if you're planning on using staff or security guards for access control purposes, this can get very expensive. By using security gates, you can quickly and easily protect all areas within shopping malls.
Xpanda's shopping mall security gates are a cost-effective way to control access and improve security. They can quickly be locked into place when needed, and easily removed when they're no longer required. Portable security gates can even be moved around within a property to adapt to changing needs.
Trust Xpanda for Shopping Mall Security
For more than 30 years, Xpanda has been a North American leader in security and safety. All Xpanda gates come with a two-year warranty, so you can trust their durability and reliability. Xpanda security gates come in four different power-coated color options to match your property: black, white, grey, and safety yellow.
No matter your security needs, you can trust Xpanda to keep shopping malls, retail stores, and other such locations safer. Contact us today for more information on how we can help keep your property safe.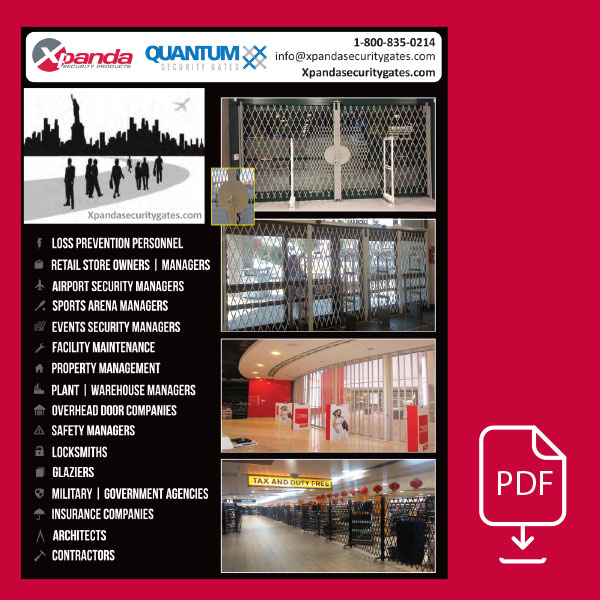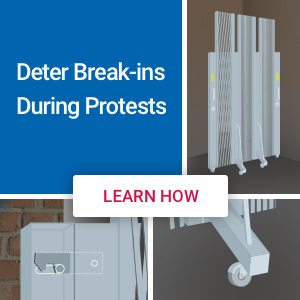 Improving Your Security Mindset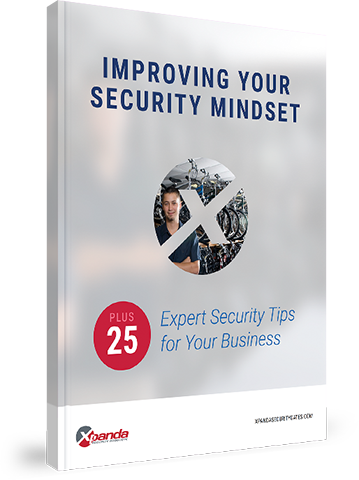 Get our free guide to facing the everyday challenges of ensuring your business' security, plus 25 expert tips that you can implement fast.