Mobile security gates are powder coated steel tubing, that are riveted back to back and are attached to end channels, and expands when opened and closed. The folding gates are mounted to 22" steel base trolley with two heavy duty casters for stable and ease of mobility.
No restrictions or limitations to the span that these mobile security units can secure. Small individual portable units can open from 14" to 120", each unit can be easily joined together with our unique quick connect system to unlimited lengths. Slam Locks or l206 locking posts may be used to separate the units from each other to allow for access as well as ease of mobility and storage.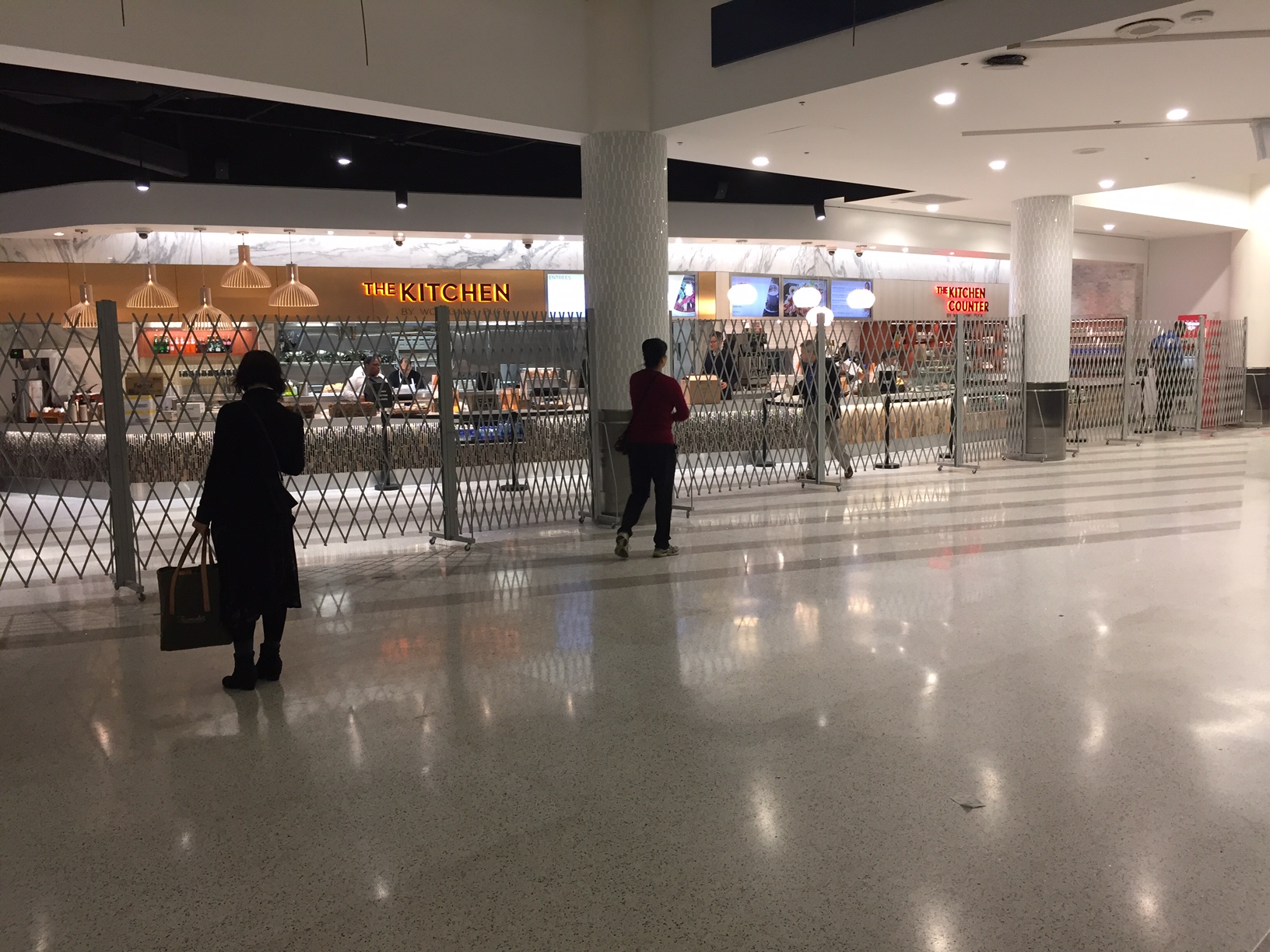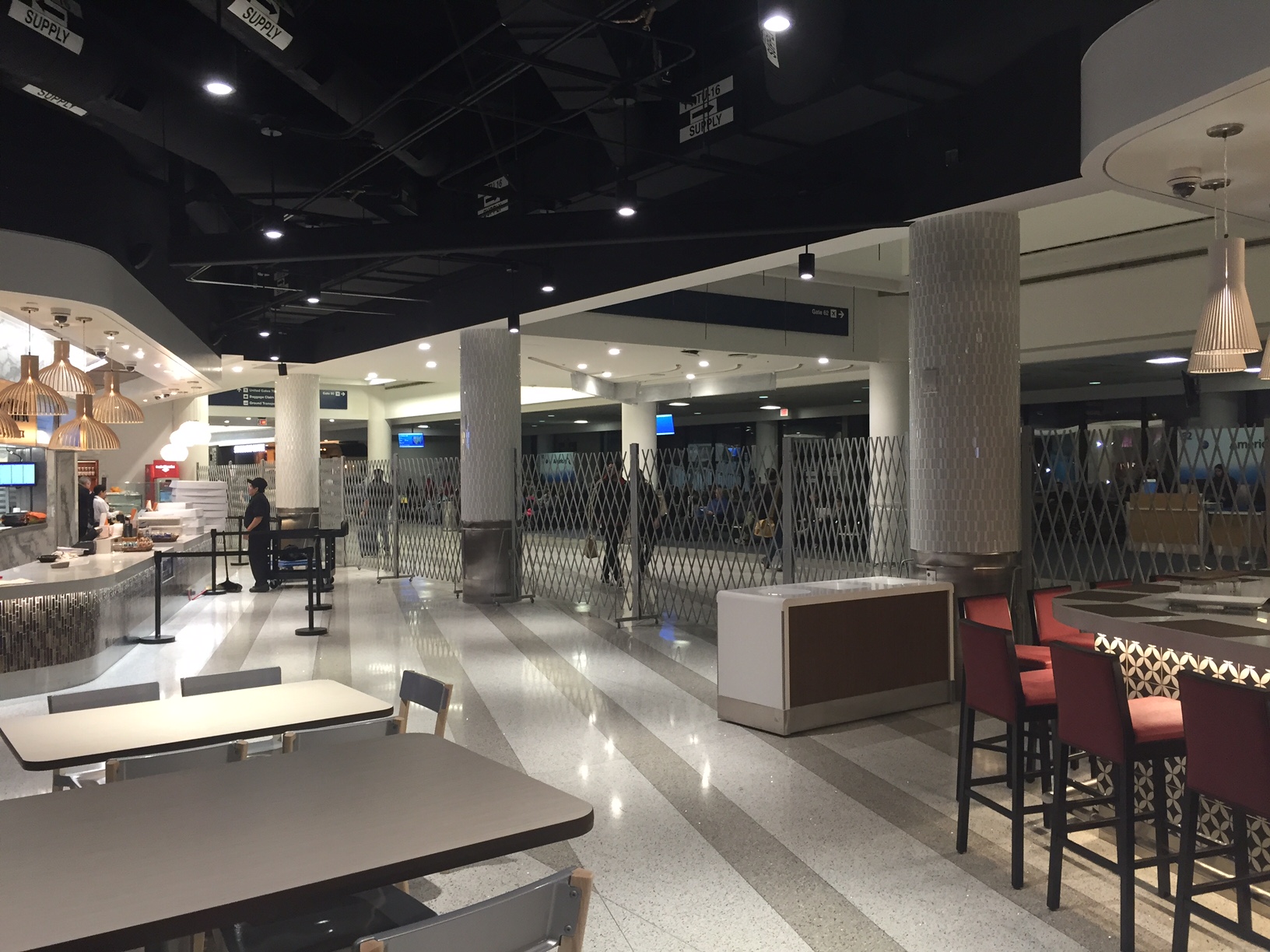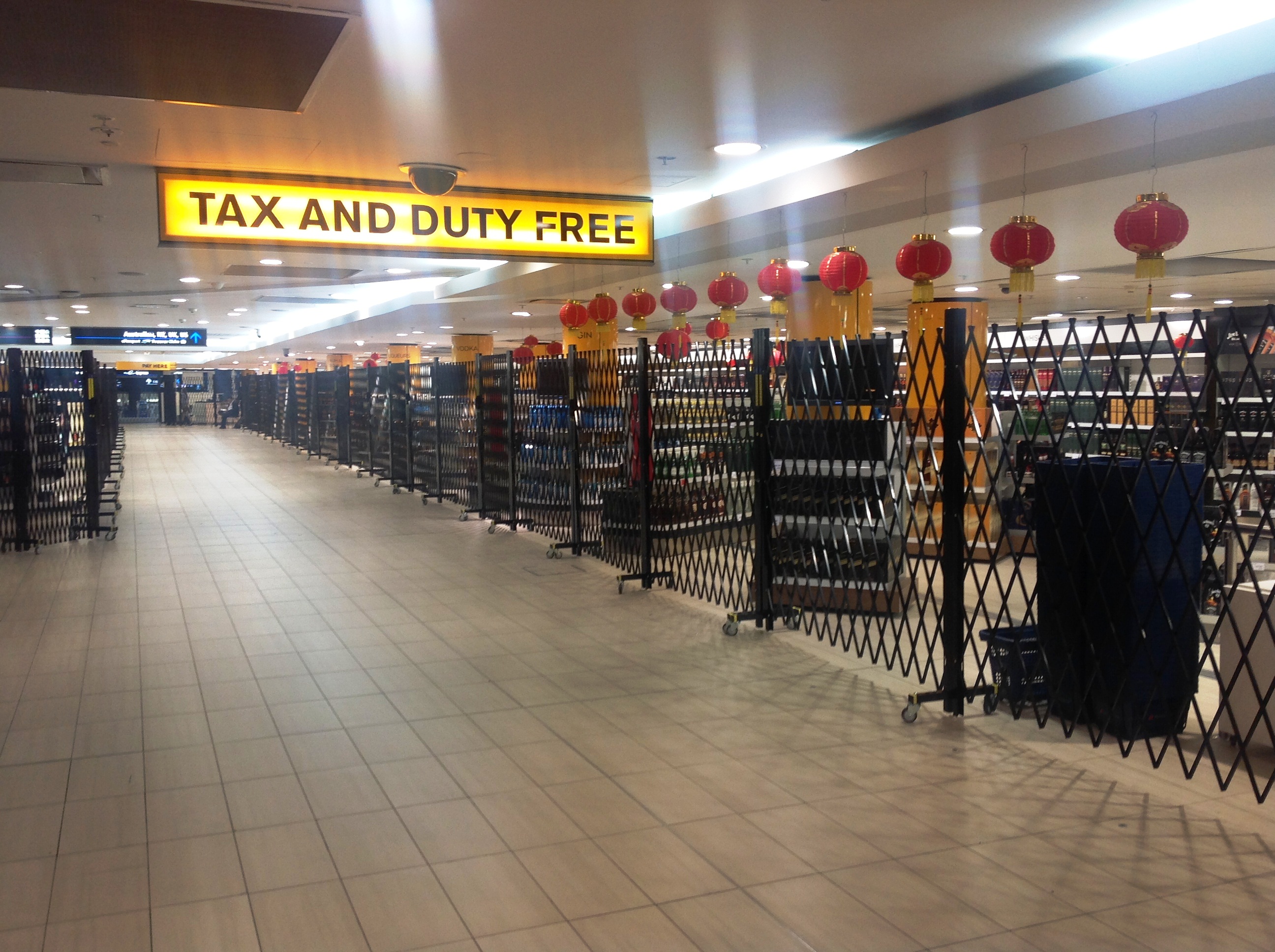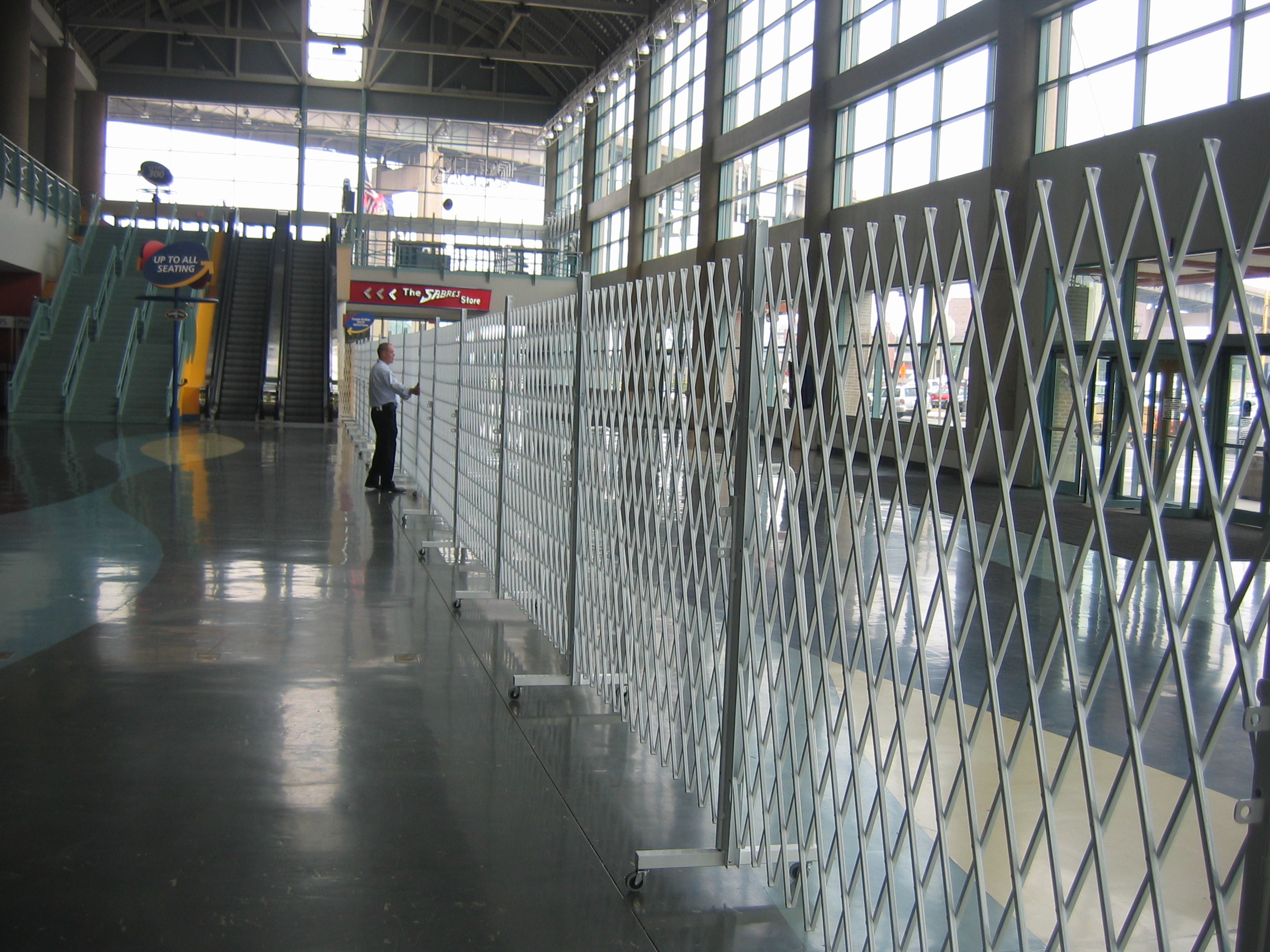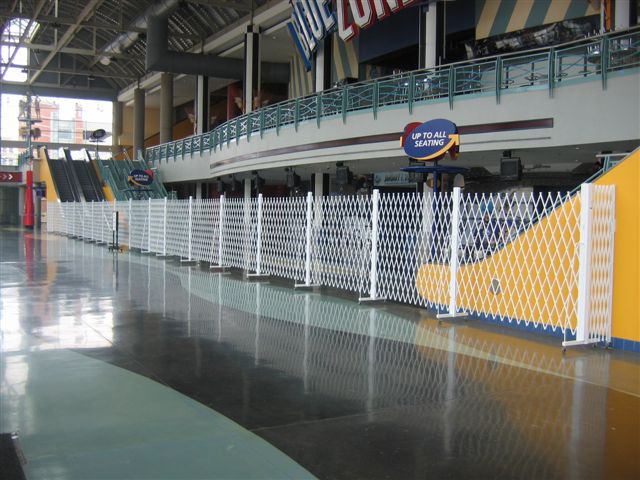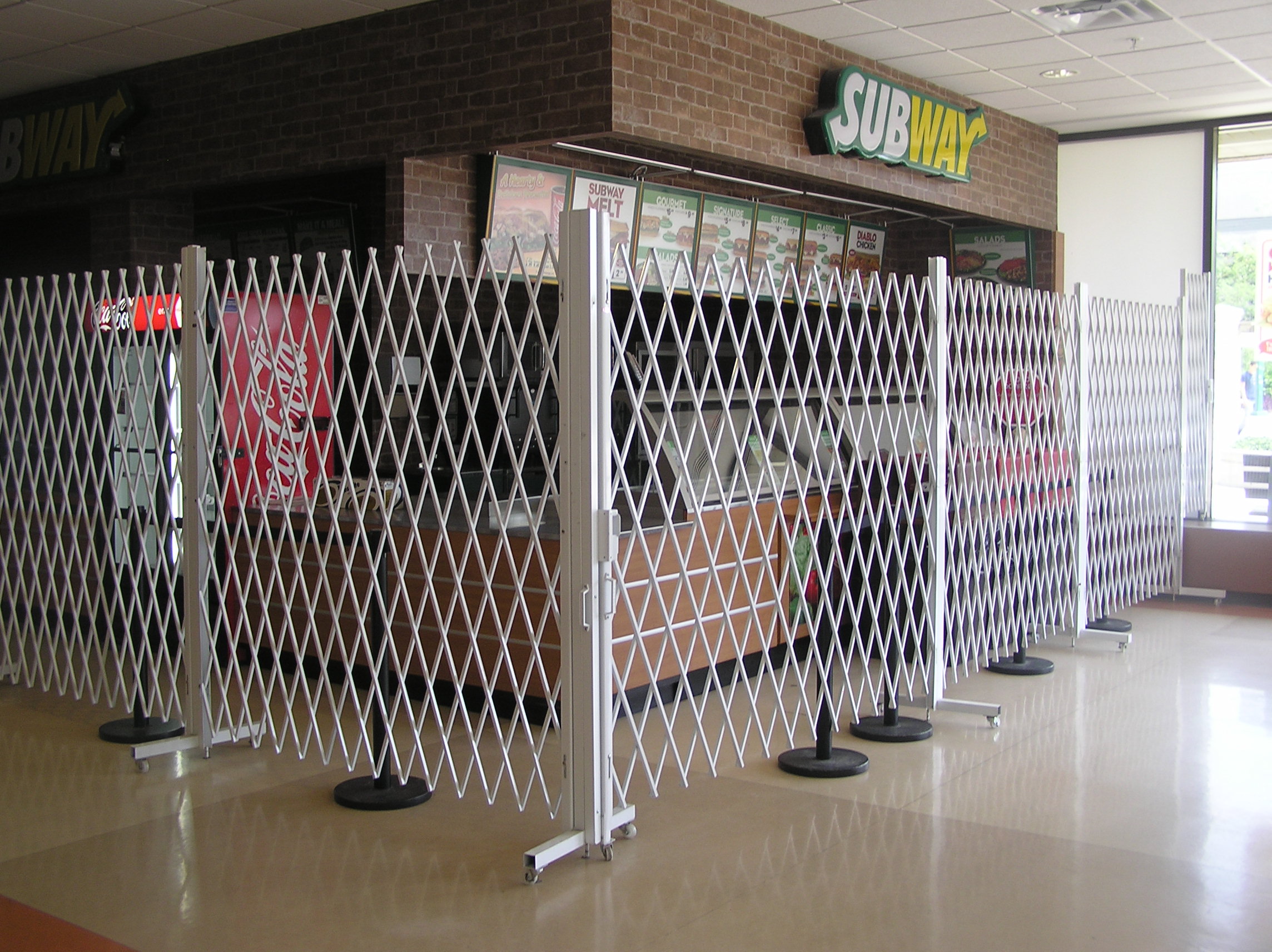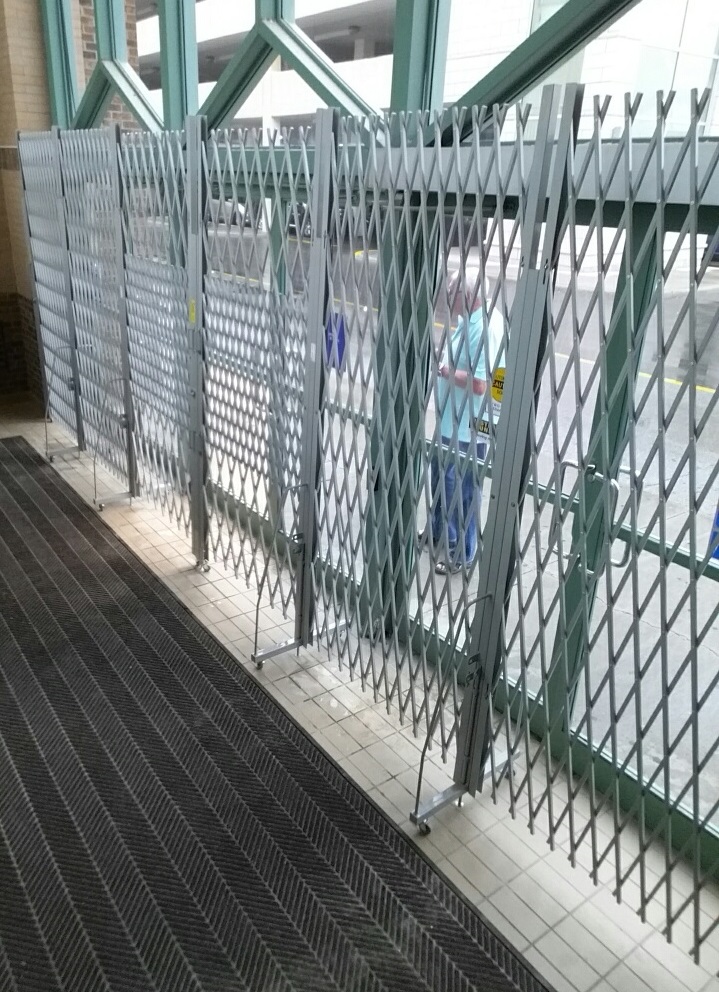 Our mobile security gate systems are designed for quick and easy set up. Easily roll the sections to where access control is needed, and return to storage when not in use.
Xpanda mobile- portable security gates have virtually unlimited uses
If you have questions about our mobile security gates, or any Xpanda security system, contact us now. A friendly member of our team will be happy to explain our products and your choices until you've found the one that meets your needs.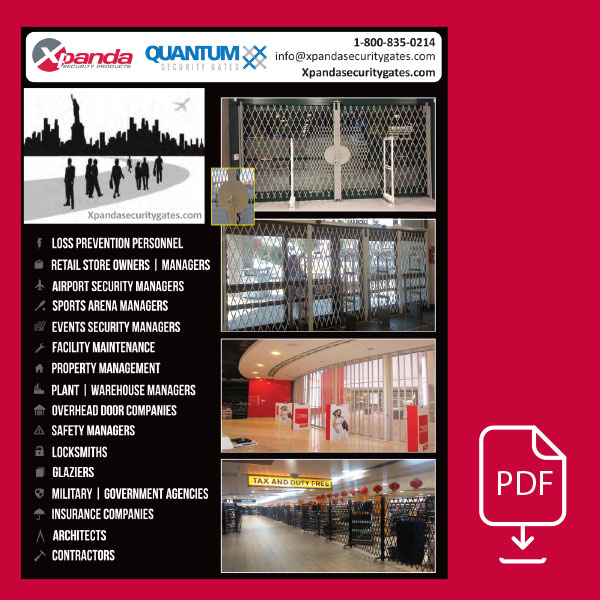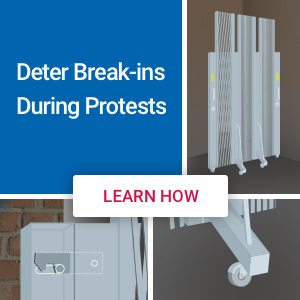 Improving Your Security Mindset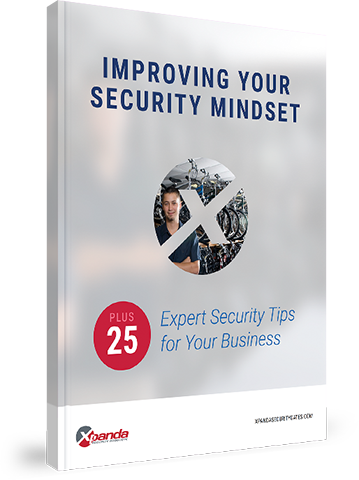 Get our free guide to facing the everyday challenges of ensuring your business' security, plus 25 expert tips that you can implement fast.